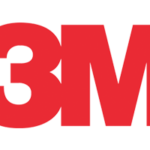 Website 3M
Location: Maplewood, MN
Overview
Collaborate with Innovative 3Mers Around the World
Choosing where to start and grow your career has a major impact on your professional and personal life, so it's equally important you know that the company that you choose to work at, and its leaders, will support and guide you. With a diversity of people, global locations, technologies and products, 3M is a place where you can collaborate with 96,000 other curious, creative 3Mers.
"For more than 30 years at 3M, I've seen firsthand how it's a place where curious, creative and collaborative people thrive and build a rewarding career. As a leader in this company, my goal is to ensure each 3Mer sees and feels the positive impact we're making around the world" – Mike Roman, chief executive officer and chairman, 3M
This position provides an opportunity to transition from other private, public, government or military environments to a 3M career.
The Impact You'll Make in this Role
3M is advancing its leadership in Sustainability and requires additional effort to build out our platform and continuously advance credible progress.  We are looking for a Sustainability Director,  who be strongly engaged in advancing product and portfolio sustainability efforts across the entire 3M enterprise, working closely with product development teams, technical subject matter experts, Business Group Sustainability Vice Presidents and with other sustainability leaders across all Areas and functions.  You will focus on driving progress in ensuring strong, timely, and informed science-based decision-making.
Responsibilities
In this position, you will have the opportunity to tap into your curiosity and collaborate with some of the most innovative and diverse people around the world. Here, you will make an impact by:
Leading prioritized projects to drive progress on our sustainability ambitions and goals across our global operations and businesses
Implementing 3M's sustainability strategy to advance our reputation through strategic position papers, website content, and a range of internal and external engagements
Supporting global businesses in defining their sustainability targets and creating visible, accountable plans to achieve them
Tracking the global sustainability landscape including emerging regulations and recommending strategic and tactical actions to evolve our strategies and drive actions for impact
Qualifications
To set you up for success in this role from day one, 3M requires (at a minimum) the following qualifications:
Bachelor's degree or higher (completed and verified prior to start) in a Science or Engineer discipline from an accredited institution
Ten (10) years of professional technical experience in a private, public, government or military environment
Five (5) years of supervisory/management or project leadership experience
Understanding of Life Cycle Analysis and sustainable product development
Additional qualifications that could help you succeed even further in this role include:
Deep understanding of and experience with life cycle analysis, new product development, and sustainability-related topics and trends
Five (5) years of sustainability-related experience as a technical leader
Experience with global regulations or government affairs
Experience developing and executing strategic plans.
Experience engaging with scientists, employees, customers, and/or other stakeholders
Cross-functional team leadership experience
Strong ability to lead via influence, persuasion, negotiation, and effective communications across all levels of the organization, including leading high-level cross-functional, global teams.
Passion to make a positive impact on the world
Must be legally authorized to work in country of employment without sponsorship for employment visa status (e.g., H1B status).