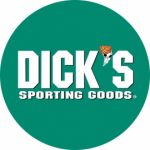 Website Dick's Sporting Goods
Location: Coraopolis, PA
Overview
The Sustainability Data Analyst is responsible for identifying appropriate methodologies for and evaluating sustainability metrics related to DSG's sustainability goals and reporting initiatives. This role is responsible for the coordination, collection, analysis, verification and reporting of environmental, social, and governance data required for different sustainability reports and assessments following GRI standards – annual Purpose Playbook, quarterly internal reporting, responding to third-party requests (i.e. CDP, Just Capital). The Sustainability Data Analyst will also manage the development of processes, tools, and infrastructure required to manage and track all sustainability data. The person in this role must be able to communicate strategically and effectively through data and will be responsible for interpreting results and ensuring data accuracy.
The ideal candidate has a passion for ESG, has experience managing and reporting sustainability data, has successfully worked cross-functionally in a matrixed organization with a fast-paced and changing culture, effectively build relationships inside and outside of the department, is knowledgeable of current climate, conservation, sustainability, and CSR issues and topics.
Extra consideration will be given for candidates who have experience calculating carbon emissions, are familiar with the Higg suite of tools, and who can demonstrate an ability build effective data visualizations.
What We're Looking For
Research and develop a recommendation for a data system (third-party, build in-house) and process to collect, manage, and organize all data required for sustainability reporting.
Working across the company, collect environmental, social, and governance data required for different sustainability reports and assessments; performs quality control checks on data inputs; conduct basic data analysis to identify progress made, trends, and opportunities.
Lead internal & third-party reporting efforts for the company, including but not limited to designing and managing internal quarterly reports and external annual sustainability reports, answering external queries, and managing all third-party reporting for organizations such as CDP, Just Capital, and more.
Work with stakeholders across the company to identify, track, manage, and report on our Scope 1,2 (and eventually 3) emissions data.
Conduct environmental footprint analysis, working with internal and external partners to calculate our overall carbon footprint.
Additional Requirements
Bachelor's Degree – Data Science, Sustainability, MBA
3-5 years of experience
Sustainability reporting, data visualization, story-telling through data, advanced Excel, data analytics, dashboard development