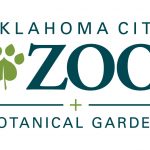 Website Oklahoma City Zoo
Location: Oklahoma City, OK
Overview:
The Sustainability Coordinator is responsible for leading and coordinating activities in support of the Oklahoma City Zoo and Botanical Garden's (OKC Zoo) sustainability efforts, and for driving a deepening commitment to OKC Zoo's organization-wide goals for resource stewardship. This includes developing and implementing a Sustainability Plan through a collaborative process. Additional responsibilities include auditing and monitoring organizational resource consumption, managing the compost and recycling programs, proactively identifying cost saving measures, and liaising with external agencies and organizations on sustainability initiatives.
Responsibilities:
Develops, writes, and coordinates implementation of a comprehensive Sustainability Plan for the organization that includes goals, strategies and action items for the following topic areas: awareness, energy management, water management, waste management, fuel management, construction, innovation, and purchasing.
Develops and maintains a database for monitoring organizational resource consumption.
Conducts and/or coordinates audits of water, waste, energy, and fuel.
Manages compost and recycling programs, including vendor contracts and services.
Actively seeks initiatives, incentives, grants, and other opportunities for special funding or cost sharing from outside entities and vendors.
Identifies and recommends tools, materials, products and processes to facilitate OKC Zoo's green initiatives.
Prepares an annual sustainability report and provides information to complete the green practices portion of the Association of Zoos and Aquariums' Annual Report on Conservation and Science.
Develops sustainability awareness programs for OKC Zoo staff and guests
Communicates and cooperates with internal departments as well as external agencies and organizations on sustainability initiatives.
Understands and ensures compliance to relevant city and state regulations.
Assists the Director of Conservation and Science with leading the Conservation and Green Practices Committee meetings and activities.
Communicates effectively with the Director of Conservation and Science on the status of projects.
Fosters constructive attitudes and team orientation among staff; positively communicates and collaborates with OKC Zoo personnel and professional colleagues.
Represents the zoo in a professional manner at all times.
Creates an atmosphere of respect with fellow employees throughout all areas of the organization
Takes personal accountability for performing at a high level and completing all assigned tasks in a timely manner, to include meeting all deadlines.
Provides quality customer service to both internal and external customers.
Qualifications:
Bachelor's degree from an accredited college or university in the fields of Environmental Sciences, Environmental Policy, Environmental Engineering, Sustainable Facility Operation, Resource Conservation or another comparable field.
Successful completion of a pre-employment background check.