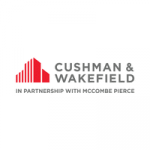 Website Cushman & Wakefield
Location: Washington DC.
Overview
The responsibilities of a Sustainability Project Coordinator will focus on supporting the further growth and development of Cushman & Wakefield's national Sustainability and ESG Consulting Platform. The successful candidate shall demonstrate the ability to make themselves proficient in the LEED BREEAM, ENERGY STAR, and Fitwel programs, as well as overall building sustainability performance and energy markets. They shall be able to work well as a project coordinator with diverse groups and interests. These responsibilities include supporting and managing multiple sustainability initiatives including LEED and ENERGY STAR projects throughout the entire certification process, as well Fitwel, IREM, and BOMA 360 projects. Project work entails execution of directed research and analytical activities, project coordination and technical support.
Responsibilities
Project Coordination, Documentation, Certification and Review
Support and/or manage multiple LEED, IREM Certified Sustainable Projects, Fitwel, and BOMA 360 projects throughout the entire certification process
Educate, lead and oversee project teams, staff, consultants, engineers and vendors throughout entire certification process
Provide certification documentation management, review and technical/analytical support to project teams as needed
Manage the process of identifying, prioritizing, delegating and tracking certification items as well as ensuring projects remain on budget and schedule
Communicate with the property management team to develop, plan and execute sustainability programs and certification project management
Perform basic green building technical analysis and support the certification application and review process as well as educate project teams on best practices of building

performance 

Measure building performance and oversee submission of certification documentation to relevant governing body and/or online portal
Enhance existing and develop new tools to further track the performance of green buildings
Energy Star Portfolio Manager
Become proficient in ENERGY STAR Portfolio Manager and local utility's online energy tracking programs, and provide advice to staff regarding setup and updating of building data
Assist with the auditing, reviewing and updating of managed portfolio's ENERGY STAR entries in Portfolio Manager
Administrative
Assist in the development of the sustainability program for by creating and supporting the advancement of the new initiatives
Assist with business development efforts as well as with the tracking of new and prospective business pursuits
Maintain marketing slides and sustainability best practices library
Create and layout graphics for presentations, publications and reports
Develop and implement a tracking program to measure and review expected versus actual performance of ongoing and completed projects
Research, inform and develop a database of environmental and sustainability related legislation, regulation, practices and policies for use across national Cushman & Wakefield portfolio
Accounts
Assist in accounts receivable process by submitting and coding invoices to clients
Maintain accurate records of consulting costs and expenses
Contracts
Assist in the scope development, bidding and administration of project and portfolio wide unit cost contracts for supplies, materials and services
Education
Develop and oversee sustainability and ESG educational seminars and courses for Cushman & Wakefield employees
Develop new programs to educate and engage tenants, property management, senior management and ownership of sustainability efforts and projects
Complete case studies around sustainability and ESG
Stay abreast of developments and changes in ESG, ENERGY STAR, WELL, Fitwel, and LEED rating systems
Develop and create new sustainability tenant awareness educational programs to encourage tenant participation in ESG
Other
Willingness to travel to other geographic areas to perform the duties above
Become involved with local and national real estate and sustainability

organizations/associations

Other

responsibilities/duties

as assigned by Supervisor
Minimum Requirements
Bachelor's degree (BA/BS) from four-year college or university in sustainable building, environmental policy/science, real estate, engineering, or allied field and a minimum of one year of related project coordination, LEED experience, and/or Fitwel Experience
Strong personal interest in green building and sustainable design
Commitment to earn the LEED AP Operations and Maintenance (LEED AP O&M) designation within 90 days and must maintain this designation including completing all of the required continuing education requirements
Commitment to earn the Fitwel Ambassador designation within 90 days and must maintain this designation including completing all of the required continuing education requirements
Experience with being a successful and an effective team member, supporting a team of professionals to achieve desired results
Strong oral and written communication skills and technical presentation ability
Proficient in Microsoft Office Suite
Working knowledge of graphic and layout software (Illustrator, Photoshop, InDesign etc.) is a plus
Possess a positive attitude with a flexible and responsive approach to problem solving
A knack for innovation and problem solving, and a collaborative, solutions-oriented working style