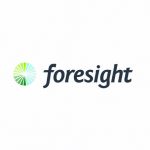 Website Foresight Management
Location: Grand Rapids, MI
Overview
Foresight Management is looking for a Sustainability Consultant to support the Building Performance team on all aspects of our new and existing building support services. The Sustainability Consultant will be working in a highly collaborative work environment with other junior- and senior-level Building Performance consulting staff. This person will support our Building Performance project teams in the delivery of our multi-disciplinary contracts, and cultivate deeper relationships with our clients, and WOW project teams by exceeding expectations.
This person will work closely with internal project teams to advance project energy efficiency initiatives and third-party accountability programs' documentation requirements for various programs including LEED, WELL, Sustainable SITES, Living Building Challenge, Passive House, and Enterprise Green Communities. As our contracts are varied in scope, the candidate will need to coordinate and organize success across multiple disciplines and scopes, including but not limited to commissioning, energy modeling, daylight analysis, energy audits, retro-commissioning, healthy building audits, air testing, utility rebate coordination, and blower door tests.
The ideal candidate will help build upon the firm's thought leadership in accelerating regenerative architecture, sustainability, and energy efficiency by acting as a resource in this field, as well as helping to implement specific sustainability- and energy-related measures both within and without the office.
Responsibilities
Work with Building Performance Team Project Managers to support multiple projects navigate through third-party certification programs (such as LEED, WELL, Living Building Challenge, and Sustainable SITES) and related documentation processes.
Analyze and evaluate various sustainability requirements and strategies per project. Coordinate implementation of recommended strategies to diverse internal and external team members.
Develop, utilize, and keep current various scorecards (or equivalent) to track progress against certification goals for various third-party accountability programs. Consistently communicate status and progress to project team stakeholders.
Prepare project documentation and submittal packages for various third-party accountability programs.
Coordinate and interface with all disciplines (including consultants) pertaining to specific third-party requirements.
Review technical architectural submittals for compliance with various third-party accountability program requirements (i.e., LEED's Building Product Disclosure Optimization and Low-Emitting Materials credits).
Qualifications
0-3 years of experience in managing third-party rating systems, including but not limited to LEED, WELL, Living Building Challenge, and/or Sustainable SITES projects.
Excellent visual, verbal, and written communication skills.
Personal connection and/or ability to add value to environmental, climate, social, and racial justice conversations through the lens of the built environment.
Accredited Professional: LEED AP with specialty (BD+C, ID+C, O+M, Homes, and/or ND), Living Future Accredited Professional, WELL AP, and/or SITES AP.
To Be Successful
To find personal inspiration in our Purpose and Mission.
To adopt and strive towards our Core Values.
To be goal-oriented and be a self-starter.
Awareness of your personal strengths and weaknesses.
To be a team player. At Foresight, everything gets accomplished because of the team.