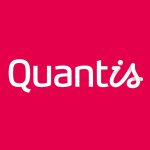 Website Quantis
Location: Paris, France
Overview
As a Sustainability Consultant specialized in Chemicals, you will support the delivery of high-quality environmental sustainability consulting services to leading global companies.
Quantisians are agents of change, working to build a sustainable future. We guide top organizations to define, shape and implement intelligent environmental sustainability solutions. You'd be part of a dynamic team of 'creative geeks' that takes the latest science and makes it actionable. We do that by delivering resilient strategies, robust metrics, useful tools, and credible communications to a diverse set of companies, brands, and public and private organizations. The exciting part about being in a consulting group is that you'll have the opportunity to contribute to a multitude of game-changing sustainability topics and solutions. And,  you'll get to work with the world's top sustainability experts and leaders across Quantis' ecosystem of colleagues and partners.
Together, we form a dynamic team of 200+ talents (and growing!) that cultivate a special team spirit that is both purpose-driven and empowering. Our group is truly different. Curious? Our team members can give you the inside scoop. Learn more about Quantis and our Mission.
Does this describe you and your next role?
You're motivated to put your consulting and analysis skills to work towards our mission of building a sustainable future.
You get excited about guiding global companies to understand and improve their environmental performance and collaborate on deploying actions to drive change in their organizations as well as to communicate credibly on their efforts.
You're a team player that works quickly, independently and on schedule. You know how to structure your own work and build relationships with teammates and clients.
You communicate effectively and efficiently in French and English.
You have a first experience with Life Cycle Assessment (LCA) analysis skills in a chemical context, performing, managing, interpreting and/or communicating on LCA and sustainability topics.
You have at least a bachelor degree in chemistry or physics, or in environmental science/engineering.
You have expertise in the chemical sector
You are familiar with LCA softwares (SimaPro is a strong asset)
Responsibilities
Conducting Life Cycle Assessments (LCA) such as product and corporate footprints
Performing a variety of other sustainability-related quantitative and qualitative assessments
Preparing reports and presentations
Consulting with clients to assist them in understanding and implementing sustainability actions with our experienced project managers
Developing unique solutions to address sustainability-related challenges together with the related key account manager
To Thrive in the Quantis Culture, You'll:
Show up as team collaborator with a win-win attitude: empathetic, attentive and supportive of colleagues.
Take responsibility and ownership for your work: think and act with autonomy, while knowing when to ask for help.
Take initiative if something needs to be done.
Be positive! Use positive language, look at challenges not as bottlenecks, but as problems to solve, and see failure as a lesson learned.
Practice open and transparent communication; welcome effective dialogue and productive disagreement with minimal tension.
Self-Manage: be in the driver's seat of your professional growth and ambitions all the while valuing the learning journey and opportunities within Quantis.