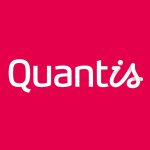 Website Quantis
Location: Paris (ideally) or any other Quantis office
Overview
Quantisians are agents of change, working to build a sustainable future. We guide top organizations to define, shape and implement intelligent environmental sustainability solutions. You'd be part of a dynamic team of 'creative geeks' that takes the latest science and makes it actionable. We do that by delivering resilient strategies, robust metrics, useful tools, and credible communications to a diverse set of companies, brands, and public and private organizations. The exciting part about being in a consulting group is that you'll have the opportunity to contribute to a multitude of game-changing sustainability topics and solutions. And,  you'll get to work with the world's top sustainability experts and leaders across Quantis' ecosystem of colleagues and partners.
Together, we form a dynamic team of 200+ talents (and growing!) that cultivate a special team spirit that is both purpose-driven and empowering. Our group is truly different. Curious? Our team members can give you the inside scoop. Learn more about Quantis and our Mission.
Does this describe you and your next role?
Consultant style of work and experience
You are well organized person who can prioritize tasks
You are a team player that works quickly, independently and on schedule
You are motivated to put your consulting and analysis skills to work towards our mission of building a sustainable future
You have demonstrated high levels of determination in managing complex analytical challenges and problem-solving skills, especially in complex value chains and on a multi-indicators basis.
You can present in a clear manner complex biodiversity topics in front of neophytes.
You have the ability and affinity to support and manage multiple projects simultaneously
You feel at ease in training people and sharing your knowledge
Mandatory skills and experience
You have a Master's degree or a PhD in natural sciences, environmental science, engineering or economics
You speak fluent English (French is a strong asset)
Ideally, you have a first experience in performing, managing, interpreting and communicating on results and sustainability topics, preferably in consulting industry and/or academic context
You have an excellent knowledge of MS Excel, Word and PowerPoint
You have scientific programing skills (Python)
You have strong general quantitative and qualitative analytical skills
You have the ability to collect, process, manage and interpret data in a form understandable to audience with various levels of knowledge on sustainability
You have a thorough understanding of sustainability topics, services, market needs relevant to Quantis
Preferred skills and experience
You have a strong knowledge of Life Cycle Assessment (LCA)
You have experience with one of the LCA software tools, e.g. SimaPro, GaBi, OpenLCA, etc.
You have experience with sustainability issues in the food sector (agriculture, food production, etc.) and/or textiles sectors (production and processing of fibers and textiles) and/or cosmetics sector and/or Finance
You are familiar with training in project management
You have experience with and/or education in business and sales; direct communication with clients
Responsibilities
This is a starting point for a Sustainability Consultant at Quantis. You are encouraged to empower your own career and can build your path towards managing clients' projects or being responsible for advanced technical and scientific tasks.
Technical execution of tasks in clients' projects:
Working on projects in the French speaking market as well as on projects from all over the world in collaboration with Quantisians from other offices (Berlin, Boston, Milan, Zürich and Lausanne)
Executing tasks within Sustainability Strategy projects
Performing product LCAs in SimaPro of various products and systems including complex novel technologies
Calculating Corporate Biodiversity Footprint, including advanced Scope3 models
Interpreting results related to biodiversity impacts, to dig into complex value chains, and contextualize with clients' businesses and supply chains
Data collection from the client, its processing and management
Creation of user-friendly MS Excel tools with models in the background of various complexity
Writing of reports and creation of presentations of results in clear and easily understandable manner
Supporting/managing clients' interactions, such as project meetings/calls, etc.
Taking an active role in the management of the projects
Contribute to the Innovation HUB and internal projects:
Actively contributing to various emerging sustainability topics growing within our Innovation HUB – help the science to become offering for our clients!
Other responsibilities could include:
Supporting of business development activities: capturing and translating clients' needs into new ideas to help with business development, contributing to project proposals when needed
Providing helping hand in day-to-day operations of the company; operations, knowledge management, supporting the vision and mission, etc.
To Thrive in Quantis Culture, You'll:
Show up as team collaborator with a win-win attitude: empathetic, attentive and supportive of colleagues.
Take responsibility and ownership for your work: think and act with autonomy, while knowing when to ask for help.
Take initiative if something needs to be done.
Be positive! Use positive language, look at challenges not as bottlenecks, but as problems to solve, and see failure as a lesson learned.
Practice open and transparent communication; welcome effective dialogue and productive disagreement with minimal tension.
Self-Manage: be in the driver's seat of your professional growth and ambitions all the while valuing the learning journey and opportunities within Quantis.