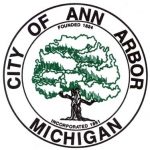 Website City of Ann Arbor
Location: Ann Arbor, MI
Overview
Support implementation and development of sustainability programs within the Office of Sustainability and Innovations, under the supervision of the Community Sustainability Coordinator and/or the Office Manager.
Responsibilities
Provide assistance in: conducting background research, data acquisition and analysis, developing communication materials, public engagement support, and updating the City's internal and external sustainability-related materials.
Provide supplementary staff support to energy and sustainability programs such as the City's Energy Commission, Environmental Commission, and community engagement activities.
Support other relevant sustainability initiatives within the Sustainability and Innovations unit.
Perform other related duties as assigned.
Qualifications
High School Diploma or G.E.D. Equivalent
Proficient in Microsoft Office application suite, including intermediate with PowerPoint.
Strong verbal and written communication skills.
Ability to translate complex information into easily accessible formats.
Preferred Qualifications
Experience working on urban sustainability-related issues.
Strong analytical skills
Work Schedule
The hours of work may vary during the weekdays and may include nights and weekends for meetings. Up to nineteen hours per week. This is a time-limited position without a funding guarantee for continuation after August 2022.
Physical Requirements
The physical demands described here are representative of those that must be met by an employee to successfully perform the essential duties of this job. Reasonable accommodations may be made to enable individuals with disabilities to perform the essential duties. Positions in this class typically require: reaching, lifting, grasping and repetitive motions. Individual must be able to either hear, talk, or see. Move and lift light objects less than 20 lbs. such as mail, files, and supplies. Operating office equipment requiring continuous or repetitive hand/arm movements. The ability to remain in a sitting position for extended periods of time.