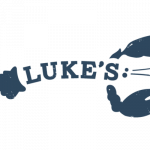 Website Luke's Lobster
Location: Portland, ME
Dates: Summer 2021, flexible, minimum 8 weeks, with an anticipated start date in May or June and end date in August.
Hours: 35-40 hours per week, Monday through Friday
Compensation: $15/hour
Overview
The sustainability analyst internship is a summer-long position that will play a key role in achieving two major goals for the company: 1) completing a carbon footprint analysis with an accompanying tracking system for utilities and waste, and 2) completing our B Corp re-certification. They will bring their knowledge of and passion for corporate sustainability to working directly with the company's Co-Founder and Chief Innovation Officer (who will be the intern's direct support and day-to-day manager) and multiple departments to assist in impactful change for a company looking to improve its environmental and social footprint.
The role will involve gathering and organizing data in clear, digestible formats, and also engaging in conversations with the Luke's Lobster team and stakeholders to build consensus around new programs and policies that will be meaningful long after the internship ends. This internship balances the numerical and human elements of corporate sustainability in an environment where radical candor is encouraged and teammates at every level can shift the course of the business.
About Luke's Lobster
Luke's Lobster was born out of the dream of Maine native and third-generation lobsterman Luke Holden to bring the quality lobster rolls of his youth to the big city. After meeting business partner Ben Conniff on Craigslist, the two twenty-somethings opened their first lobster shack in a 250 square foot space in NYC's East Village in October 2009. A decade later, Luke's Lobster brings traceable, sustainable seafood to guests across the globe. We work directly with fishermen to hand pick the best seafood, bring it straight to our own seafood company in Saco, ME and then ship directly to our shacks, grocery partners, and consumers. Cutting out the middleman means better tasting seafood for you to enjoy and a fairer price for our fishermen. Our mission is to help you Know Your Seafood; we serve the best tasting seafood because we know how to care for it the Maine Way, from the dock to our guests. We know our fishermen, we know where and how they fish, and we work together to protect our oceans for tomorrow.
At Luke's, our company culture comes first. We are proud and passionate about the work environment we have fostered and are excited to see it continue to grow. We value diversity, creativity, transparency, and open communication from all levels. In 2018, we furthered our commitment to sustainability and socially conscious business practices by becoming a certified B Corporation®, reflecting Luke's Lobster's deep devotion to our communities, family of teammates, and the environment. 
Responsibilities
Work in tandem with our carbon footprint consultancy and internal finance and QA teams to gather critical data that will inform our carbon footprint assessment

Help design and implement tracking systems to ensure that Luke's is set up to measure its usage of utilities and its waste generation on a move-forward basis

Engage with the B Corp certifying team and our internal department heads to gather and/or create and implement the documentation and policies necessary to attain our highest possible B Corp recertification score

Assist with stakeholder outreach in the completion of a materiality assessment, and contribute to a broader ESG platform

Utilize the data and insights garnered in the above processes to recommend meaningful changes the company could make to improve its footprint

Other activities necessary to achieving the corporate sustainability goals of the organization
Qualifications
Academic coursework in environmental sustainability and/or corporate social responsibility

Strong data analytical skills and understanding of how numbers relate to real circumstances

High degree of comfort with Microsoft Excel, Powerpoint, and the Google business suite

Organization and time management skills

Attention to detail and high standards for accuracy and quality of work

Passion for sustainability and a company's role in bettering the world

Commitment to teamwork and mutual respect for coworkers

Comfort sharing ideas and candid feedback with your manager