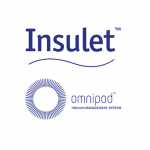 Website Insulet
Location: Acton, MA
Overview
We are looking for a self-motivated analyst to join the Insulet Corporate Sustainability Team at an incredibly exciting time for the organization. This position is responsible for research, data collection and analysis in sustainability as part of the Corporate Global Sustainability team. You will be managing projects to support our metrics, dashboards and reporting, implement new platforms for data management and create processes for management systems. You will also influence and assist on employee engagement and change management within Insulet, supporting execution of our new sustainability strategy and roadmap. You will focus on a variety of topics on social and environmental responsibility in the supply chain, our manufacturing operations, and other functions across the company. In this role, you will be responsible for the high-quality data and analysis that supports our programs, targets and goals. You will support program managers on the creation of processes and policies and the design of new business models that will have impact on people and our planet and contribute to our overall plans as a responsible and sustainable company.  You will work closely with our supply chain partners and supplier managers, manufacturing, EHS and facilities leaders.
The analyst needs to be results focused, demonstrate the ability to multi-task to work across a variety of projects at the same time and thrive in a fast-paced dynamic environment. You will ensure consistent practices throughout all phases of data collection and analysis. You will assess and pilot various platforms and tools to digitize our data collection and management systems. You will also work to create visualization of metrics and data that are easy to understand and support executive presentations.
We are passionate about our customers and products, people, communities, and our planet. We embrace and celebrate diversity and differences including diverse experiences and backgrounds that you may bring to the position. We strive to work with people who are intellectually curious, forward thinking and ready to make an impact.
About Insulet
Insulet started in 2000 with an idea and a mission to enable our customers to enjoy simplicity, freedom and healthier lives through the use of our Omnipod® product platform. In the last two decades we have improved the lives of hundreds of thousands of patients by using innovative technology that is wearable, waterproof, and lifestyle accommodating.
Insulet is making significant investments in US manufacturing, expanding internationally, and delivering a consistent cadence of product innovations to the market that is exceeding customer expectations. Joining the Insulet team is a once in a lifetime opportunity to be a part of an amazing company with remarkable people guided by shared values.  We are interested in motivated performance driven individuals who are ready to take on new opportunities to enhance their career and be a part of our fast-growing organization.
Insulet is proud to be an equal opportunity workplace. Individuals seeking employment at Insulet are considered without regards to age, ancestry, color, gender (including pregnancy, childbirth, or related medical conditions), gender identity or expression, genetic information, marital status, medical condition, mental or physical disability, national origin, protected family care or medical leave status, race, religion (including beliefs and practices or the absence thereof), sexual orientation, military or veteran status, or any other characteristic protected by federal, state, or local laws.
Responsibilities
Coordinates collection and management of sustainability data for analysis and performance evaluation
Assist program managers with research, business cases, meeting preparation, workshops and presentations with opportunities to facilitate sessions and present work
Assess platforms and IT tools for collecting, managing and reporting data
Assist with data analysis, report writing, and creation of actionable recommendations
Assist with creating policy, process documentation and performance evaluation best practices
Create scalable and repeatable metrics and dashboards for reporting, determining value realization and support data driven target setting for the development of our ambitious long term goals
Perform other administrative duties, as needed
Support employee engagement and change management activities and communications
Education and Experience
Minimum Requirements:
Bachelor's degree required
0-2 years of relevant experience in Sustainability, research, data analysis and business case development
Preferred Skills and Competencies:
Demonstrated experience with data analysis and strong writing skills
Ability to independently manage small projects
Flexible team player that thrives on a growing team in a fast-paced culture with tight deadlines and shifting priorities
Able to quickly learn research strategies, data analysis tools and visualization platforms for metrics
Knowledge of sustainability concepts, supply chain processes and business case design
Experience in GHG emissions data collection, analysis and reporting as well as climate change issues
Proficient in the following computer software applications: MS Office products, Outlook, Word, Excel, PowerPoint, and Project as well as familiarity with Smartsheets and Tableau
Knowledgeable (or excited to learn) about diabetes
Physical Requirements (if applicable)