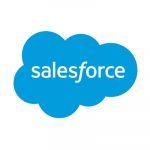 Website Salesforce
Location: San Francisco, CA or Bellevue, WA
Overview
Our Futureforce University Recruiting program is dedicated to attracting, retaining and cultivating talent. Our interns and new graduates work on real projects that affect how our business runs, giving them the opportunity to make a tangible impact on the future of our company. With offices all over the world, our recruits have the chance to collaborate and connect with fellow employees on a global scale. We offer job shadowing, mentorship programs, talent development courses, and much more.
Responsibilities
Support the writing and production of Sustainability education content such as primers, white papers, playbooks, podcasts, videos, trailhead modules with the support of internal and external subject matter authorities.
Support the development and graphic formatting for Google doc presentations
Work closely with our Sustainability Curriculum and Content Strategy leads to ensure content is integrated and we are optimizing multiple content channels.
Weekly updates of our Education content dashboard and our content editorial calendar.
Requirements
Enrolled and working towards obtaining a Master's degree in Business, Finance, Science, Engineering, Public Policy, or similar, with a focus on environmental sustainability. Please note that in order to be eligible for an internship, we require that you be returning to school the following quarter/semester to work towards completing your degree.
Skill Sets
Subject knowledge of climate and business sustainability and net zero
Stellar writing, media production (podcast, video) skills
Excellent Powerpoint and graphics skills creating visuals, charts, and graphics to tell a story that captures the audience's attention aligned to brand standards
Experience repurposing content into different formats, managing versions and distribution
High attention to detail