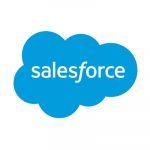 Website Salesforce
Location: San Francisco, CA or Bellevue, WA
Overview
Ocean action is climate action and bold leadership is imperative and urgent for creating a just and sustainable future where everyone can thrive. The Ocean Sustainability Program taps into the full power of salesforce to accelerate progress for climate, equality, justice and a healthy planet.
The Ocean Sustainability Intern will work through a research and innovation process, evaluating the scope of an ocean sustainability action topic, the possible ways that Salesforce may participate, and the potential impact of Salesforce's involvement for the Salesforce's Ocean Sustainability Team. The comprehensive research and innovation process will include external and internal research, creative ideation, consensus building. The deliverables will be in the form of decks for socializing ideas internally, blog-style written documents for sharing insights externally, and social media posts for nurturing discourse externally. The intern will present their findings to the Sustainability Team during their final week, with a goal of identifying clear next steps to move the topic forward.
Example topics include, but are not limited to, corporate action to tackle plastic pollution, corporate action to reduce the impacts of business activities (such as shipping or tourism) on the ocean, financial vehicles to fund nature-based solutions in marine and coastal ecosystems, a landscape analysis of blue carbon initiatives, and business applications for ocean data.
Responsibilities
Research the various sectors (e.g. shipping, automotive, consumer goods) to determine the business needs and pain-points of each sector in meeting their sustainability goals and/or to understand where certain companies are leading in their sector and how.
Research salesforce technologies and ocean data applications and identify areas where ocean data can inform business decisions within the salesforce technology
Prepare slide decks to summarize and socialize research findings
Draft original material (e.g. blogs and trails) to advance the perspective and leadership voice of the ocean sustainability program
Interact with business partners across the organization to learn how to leverage the business towards climate action goals.
Requirements
Enrolled and working towards obtaining a Master's degree in Business, Finance, Science, Engineering, Public Policy, or similar, with a focus on environmental sustainability. Please note that in order to be eligible for an internship, we require that you be returning to school the following quarter/semester to work towards completing your degree.
Desired Candidate Traits
Interest in climate action and ocean action
Research skills, ability to identify reputable sources and efficiently extract key information to inform projects
Analytical skills, ability to process large volumes of information and extract themes and trends to inform recommendations
Communication and creative writing skills – storytelling and translating complex topics for non-expert audiences in various formats (e.g. blogs, decks, social media)
Excellent Google Slides and graphics skills creating visuals, charts, and graphics to tell a story that captures the audience's attention aligned to brand standards
High attention to detail
Comfortable with ambiguity and able to navigate complex topics