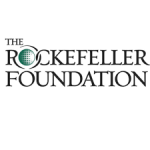 Website The Rockefeller Foundation
Location: Remote (New York, NY)
Overview
The Rockefeller Foundation is seeking a 2022 Summer Associate to join our Innovative Finance team.
We value our Summer Associates and want to invest in and mentor future leaders who will grow personally and professionally and create impact in the philanthropic sector. As a Summer Associate at The Rockefeller Foundation, you will have the chance to contribute to our initiatives through engaging, meaningful work assignments. 
This position is open to graduate students only.

 

Submission of a cover letter is required.

The 2022 Summer Program, which is a paid program, will run 10-12 weeks, with exact dates to be determined. 

 

This position will be based in the New York office, however, the program is planned to remain remote. 

 
The Rockefeller Foundation's Innovative Finance team seeks innovative and scalable solutions to the world's most pressing problems, specifically through mobilizing private investor capital towards the United Nations' Sustainable Development Goals (SDGs) with an emphasis on the Foundation's priorities in Health, Power & Climate, Food, and Equity and Economic Opportunity in the USA. We seek to maximize the power and potential of capital markets to deliver public good. 
As the Innovative Finance Summer Associate, you will aid in the execution of the Innovative Finance team's Zero Gap Fund while also supporting impact investing initiatives and transactions across Foundation Program teams. Reporting to the Director for Innovative Finance, you will play a multi-faceted role. This includes supporting the diligence, structuring, execution, and management of investments, and supporting the overall operations of the Innovative Finance team.
This position offers a rare opportunity to work on cutting-edge ideas in innovative finance, and 
provides strong opportunities for professional growth. The role will generate functional experience investing across asset classes (both direct and fund investments), as well as experience in strategy-setting, and investment operations and execution. The work will be fast-paced, diverse, and spread across multiple projects simultaneously. 
If you have a passion for the intersection between finance and social impact, along with an entrepreneurial spirit, a strategic mindset, and an ability to work efficiently in a fast-moving environment, you may be a good fit. The ideal candidate will also bring excellent interpersonal abilities complemented with strong analytic skills, judgment, and practical sense to make things happen.
Duties and Responsibilities
Assist with the vetting, due diligence and execution of new investment opportunities which includes:

 

Conducting due diligence on potential investment opportunities.

 

Building financial models to determine value and optimal capital structure under various financing and operating scenarios.

 

Preparing materials for investment committee review and approval processes.

 

Liaising with program teams on relevant investment opportunities.

Assisting in structuring and negotiating the financial and legal terms of new investments.

Monitor existing investments which includes:

Analyzing and tracking the receipt of periodic performance, financial and social reporting, and payments from portfolio companies.

Formatting and synthesizing financial information and other data received for internal reporting to the investment committee.

Prepare communications materials for the portfolio, including regular financial and impact performance reporting.

Research emerging themes in impact investing and present findings to inform the Foundation's innovative finance strategy.

 
Education, Experience, and Skills
Currently enrolled in a graduate program

 

in one of the following areas

: business, economics, public policy, government, international development, or a related discipline. 

 

Capacity for Investment and Financial Analysis: 

Due diligence experience and facility with multiple financial disciplines, including financial modeling, structuring, investment and risk analysis and accounting. Good understanding of (and/or interest in) development and international finance, macroeconomics. Prior work experience in buy- or sell-side finance preferred.

Communication:

 Excellent interpersonal abilities; good listening skills; strong writing and verbal skills; assertiveness in presenting ideas.

Decision-Making:

 Ability to evaluate risks and opportunities; uses analytical and problem-solving skills; takes initiative and drives for results; able to prioritize; proactive self-starter.

Execution

: Strong project management skills; meets deadlines; sense of urgency and responsibility; ability to multi-task and work under pressure; detail oriented.

Interest or experience working in the nonprofit sector and strong interest in impact investing.

Must be authorized to work in the United States.

Committed to the mission of the Foundation, to inclusion, equity and diversity in every aspect of your work, and to challenging conventional wisdom through evidence, reason, and amplifying dissenting, unconventional, and marginalized voices.