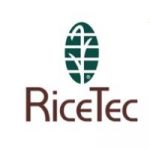 Website RiceTec
Location: United States
Overview:
This outline is intended to describe the general nature and level of expectations of the employee and are not to be construed as an exhaustive list of what is required; nor do they imply or establish a contract for employment and are subject to change at the discretion of the employer.
Essential Functions:
Works with Strategic Agenda owners to track progress on multiple strategic initiatives on a regular basis
Works with IT and Strategic Agenda owners to implement a digital program to track progress and manage key activities for the Strategic Agenda
Supports the Strategic Agenda owners in planning and prioritizing the deliverables associated with their initiatives
Reports the progress on Strategic Agenda to various stakeholders in a standardized format and cadence
Coordinates the Mid-Term Planning process by working with multiple functions on financial planning and analysis, strategic planning, and highlighting the strategic risks and opportunities
Performs quantitative and qualitative research on potential partners for digital and sustainability products
Supports the Partnership and Deals committee by coordinating the agenda, notes and the follow up of agreed actions and decisions
Creates timelines for due diligence process for prospective partners
Supports the development, design and commercial launch of the Digital sustainable product
Contributes to the financial modelling of the business opportunities
Builds the agenda for Board meetings by working closely with the CEO and the Executive Leadership Team
Coordinates participants and contributors to the Board meetings
Supports the development of Board presentations
Follows up and provides updates on actions
Ability to travel to all RiceTec locations, domestic and internationally, on a regular basis.
Other duties as assigned.
Qualifications:
5+ years of experience working in a growth environment, preferably in global companies with sustainable business models or sustainable products.
Experience working as a consultant for 3+ years.
Experience with digital products and/or agriculture will be a plus.
Very collaborative, excellent communication skills, written and oral; excellent presentation skills; comfortable in working with higher leadership levels and comfortable making decisions
Experience in working with diverse cultures and complex legal and regulatory business environments
Finance acumen. Familiar with qualitative/quantitative research methodologies. Project management skills (no certification needed)
Education:
Master of Business Administration from a reputable institution
Work Environment:
Expected to perform the essential functions, responsibilities, and physical requirements of this role with or without reasonable accommodation within the described work environment.
Individuals may need to sit or stand as needed. May require walking level and unleveled surfaces for periodic periods throughout the day including flooded rice fields. Reaching above shoulder heights, below the waist or lifting as required throughout the workday. Proper lifting techniques required. Must be able to lift 50-pound bag of seed. Reasonable accommodations may be made to enable individuals with disabilities to perform the essential functions.
Work and training locations may include office and warehouse environments.  May also include dry, muddy, or flooded fields, and other outside environmental situations including extreme heat/cold, rainy or sunny conditions.