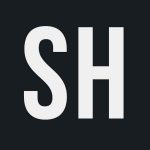 Website Shape History
Location: London
Overview
Shape History is looking for candidates who have at least 3 years of public relations and media experience to be our next Strategy Lead.
Are you looking for a new challenge that gives you the chance to get creative and use your expertise to amplify important social impact causes? Are you a natural problem solver with a strategic mindset? Are you proactive,  loving working both individually and collaboratively? If so, this full-time London role will be perfect for you.
We're Shape History, the social impact communications agency. We work with our partners –  charities, businesses, UN bodies, academic institutions, philanthropic organisations –  on some of the biggest issues facing humanity today, from Climate Change to Gender Equality, Digital Health, to Human Rights. We harness the power of communication to inspire inventive thinking and propel social impact leaders and change makers to create a fairer world faster.
We're a full service agency, doing everything from running social media campaigns, placing stories in the news, creating beautiful, emotive content, and developing large scale strategies for how organisations can talk to and influence their target audiences. A good understanding of formulating and implementing communication, media, and advocacy strategies will be essential to this role, with a natural instinct for identifying, developing, and pitching stories. It will involve you deep-diving, researching, writing, and consulting with a range of inspiring partners both nationally and globally. The successful candidate will join our Strategy team, currently made up of 8 talented individuals and your PR experience will be an asset to growing the PR offering of the agency and upskilling the expertise within this team.
Responsibilities
Research: Carrying out research (e.g conducting stakeholder interviews, desk based research, competitors/peers analysis) to unearth insights to inform strategies and activations. Topic areas include policy, branding, advocacy, and campaigns.
Strategic thinking: You will always keep your eye on the big picture when delivering work for our partners. This means putting effective outcomes before outputs, always thinking about the road to getting there within both available means and changing environment, and recognising that the tools and tactics you will use  are adaptable and evolving.
Strategic ideation. You will brainstorm ideas and build them out into strategies across a wide range of communications disciplines. This will involve crafting brand strategies for organisations, building campaigns for advocacy and behavioural change goals, developing communications strategies for organisations, and developing digital and media strategies to effectively reach priority audiences on the channels they use.  In addition, you will collate media coverage and responses to our campaigns to analyse the impact of our work.
PR campaigns: Owning and driving PR campaigns for Shape History and our partners (both retainer and big launch moments). Establishing and maintaining relationships with key media contacts within key areas that Shape History and our partners work on.  A deep and demonstrable understanding of the current media landscape – both domestically and internationally – including print, digital, and broadcast.
Active Reading and Horizon Scanning: Upskilling and improving knowledge on key issues related to the projects and partnerships you are leading on. For example, keeping up to date with the developments at COP26, investor activism, and climate finance.  This will allow you to spot unplanned opportunities to leverage to further the aims and objectives of your partnerships.
Collaboration: Working closely with the entire Shape History team (such as creatives and planners) and our partners to support idea generation, implementation, and feedback. You will also be willing to roll up your sleeves during intensive sprints to support the team with tight deadlines and delivery.
Copywriting: Writing clear and concise copy for a range of different mediums – ads,press releases, opinion pieces, thought articles for websites – that inform, engage, and resonate with  target audiences.
Consulting & running workshops:  Across the specific areas that you are responsible for, you will feel comfortable presenting, and if needed, pushing back to partners to convince them of the best course of action. You will work with other team members to conduct strategic workshops with our partners particularly at the start of projects.
Strategy buddying: You will work with other members of the Strategy or Digital team (Strategy Leads, Strategists, Digital Directors) who will be able to provide additional resources on your partnerships to support in ideation, planning, or/and implementation. This will involve delegating tasks and ensuring they are completed to a high standard.
Qualifications
Strategic mindset: Being able to see the end outcome and impact is a must. This involves not being lost in tactical or reactive work and having a good understanding of how to segment target audiences and create tailored content.
PR experience: Strong knowledge and interest in communications and public relations. You will have at least 3 years of experience in this field.
Reactive and proactive media mindset: Experience in the agility and shifting requirements of media work.
Written skills:  You have experience in writing for different mediums and your attention to detail is excellent.
Collaboration: Working collaboratively in a team, as well as independently, and willing to roll up your sleeves during short intensive sprints.
Open-minded: Willing to step outside your comfort zone, and work on a variety of new and different outputs to evolve your skill sets. Thinking outside of the box is one of our values and pushing internal team members and our partners beyond their comfort zones, in a respectful way is important.
Stress Management and Adaptability: You feel comfortable adapting your planned course of action when unexpected issues arise, and are able to effectively manage and surpass stressful situations. This involves managing a complex and reactive workload.
Clarity and simplification: From presenting ideas to the internal team or our partners, to delivering strategy documents, you present and organise information in a clear, engaging way that resonates and  creates clarity and alignment.
Proactivity: Taking ownership and autonomy over your work, solving problems that others may not have noticed, and going out of your way to continue learning and growing.
Time management: Effectively planning and organising how to divide your time between specific projects and activities, balancing the art of flexibility with realism.
Preferred
Knowledge and background in the social impact/charity/political/sustainability sector, whether that be volunteering or working with charities, campaigns, NGOs, funders, or institutions.
Agency experience with the knowledge of working on multiple projects at once.