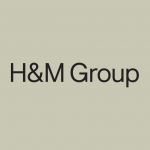 Website H&M Group
Location: Stockholm, Sweden
Overview
The H&M Group Sustainability department in Stockholm is looking for a Strategy Lead to lead the groups agenda on climate & water.
Meaningful growth is a mindset, and something we can all unite around. It is about growing for the right reasons and about what we do and how we do it. We are determined to lead our industry towards a sustainable future. To do that we must make mindful decisions and dare to do things differently.
In the role as Strategy lead for Climate & Water, you will have the opportunity to actively work towards our new direction as you will focus on H&M Group's long-term ambitions within water and climate. Your main focus will be on the climate agenda and you will be a part of the H&M group Environmental team in the Global Sustainability Department and cover the following responsibilities:
Lead, enable, challenge, and support the H&M group climate and water agenda towards climate positive 2040, net zero and halving our CO2 emission every 10th year. And actively support the H&M group water strategy and agenda.
Represent and drive the H&M group climate agenda through internal and external collaborative networks and engagement.
Guide on as well as coordinate goals and roadmaps for the climate and water agenda and visualize progress and impact.
Participate in external collaborations and partnerships related to climate and water.
Act as a spokesperson internally and externally for climate and water.
Keep yourself updated on trends and innovations within the area of climate and water.
Qualifications
We are looking for you, who:
Have a university degree.
Have good knowledge and expertise in the areas of Climate and Water.
Have at least 10 years relevant work experience.
Are able to understand H&M group's business model and how processes are interlinked.
Are an experienced leader that are used to work in cross functional networks, in a team and independently.
Are curious and always striving for improving our ways of working.
Are able to communicate clearly and represent the H&M group climate and water agenda both internally and externally.
Have a strategic and solution-oriented mindset and ability to combine both short and long term perspectives and priorities.