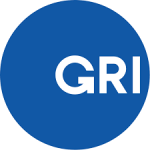 Website Global Reporting Initiative
Location: Flexible
Overview:
GRI (Global Reporting Initiative) is an independent, international organization that helps organizations be transparent and take responsibility for their impacts so that together we can create a sustainable future. We do this through the creation of a global common language for organizations to report their sustainability impacts. This enables informed dialogue and decision-making around those impacts.
GRI is the global standard setter for impact reporting, which through an independent, multistakeholder process, maintains the world's most comprehensive set of sustainability reporting standards. Available as a free public good in 12 languages, the GRI Standards are, globally, the most widely used for sustainability reporting.
More than 10,000 organizations, including 78% of the largest 250 companies in the world, disclose sustainability information through the GRI Standards – something unimaginable only 25 years ago. In addition, our standards are referenced explicitly in 160 polices of governments, regulators, and stock exchanges in 60 countries.
Headquartered in Amsterdam, the Netherlands, we have a network of seven regional hubs ensuring we can support organizations and stakeholders worldwide. Currently, the North American team is located in NY, TX, and PA.
Position Summary:
GRI, the global leader in impact reporting (www.globalreporting.org) is investing to increase our voice and impact in the North American market- which includes the United States and Canada. We are looking for an experienced and passionate resource to manage strategic relationships to help us expand funding for our core Standards development and management work. You will be the face of the organization with partners and clients, and responsible for promoting a portfolio of services in the region. The goal is to drive sustainable funding for GRI through purpose-driven revenue generation and the forging of strong relationships with partners and clients.
Responsibilities:
Develop a strong understanding of, and passion for, the work and role of GRI in the North American market
Become deeply knowledgeable on GRI partnership value and opportunities, as well as, the GRI portfolio of service offerings and their value in the North American market
Work with regional leadership, as well as with headquarters teams, to implement a revenue/ funding strategy focused on both GRI's self-sustainability and client value
Build from existing partner and client relationships, and conduct research to identify new revenue channels and client and partner needs
Arrange and conduct business meetings with prospective partners and clients
Promote both GRIs value to the North American market, and more specifically, the products/services addressing clients' and partners' objectives
Work with headquarters to prepare appropriate proposals and contracts/ legal documents with adherence to law-established rules and guidelines
Keep records of revenue, invoices etc.
Work with both Regional staff and GRI headquarters to ensure trustworthy feedback and ongoing support
Build long-term relationships with new and existing clients and partners
Key Competencies and Requirements:
Proven working experience (5+ years) as a relationship manager/ business development lead, sales executive or a relevant role, preferably in sustainability and/ or sustainability reporting
Proven track record of partnership development and revenue generation
Proficiency in MS Office and CRM software
Fluent in English
Market (North America) knowledge
Communication and negotiation skills
Detail-oriented – accuracy and thoroughness are of the greatest importance
Ability to work with individuals from a range of different backgrounds and various levels of Management/ Ability to build rapport
Time management and planning skills
Contract/Salary/Location:
This will be a consulting contract to start (through 2023), with the anticipation to convert to employment status in the future.
Compensation (consulting fee) set at $100,000 annually
Location- Open for the right candidate
Ability to travel: approximately 25-40%
How to Apply:
Interested candidates, eligible to live and work in the USA, are asked to submit a detailed Resume/ CV along with a cover letter that describes what their qualifications are for the position and what motivates them to bring their skills, experiences, and energy to GRI in English to apply@gri.recruitee.com. The deadline to submit an application is 12.00 noon (CET), 31 May 2023. Only complete applications, including resume and motivation letter, will be considered for this position.