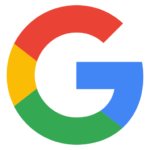 Website Google
Location: Sunnyvale, CA; Atlanta, GA,; Chicago, IL; Kirkland, WA; New York, NY; Portland, OR
Overview
Google's infrastructure needs go far beyond server computers. As Google's products and services scale the globe, the Strategic Negotiation team works behind the scenes to secure infrastructure for Google's future — everything from underwater cables to physical data center space. As a Strategic Negotiator, you combine your deep market knowledge of a given sector with tech industry savvy to negotiate cost-effective solutions to support Google's infrastructure growth. You'll work with specific project teams on negotiating deals, managing vendor and partner relationships and presenting deal recommendations to our Tech leadership. Your successful negotiations have the potential to save Google millions of dollars in operating costs and impact every part of the business.
In this role, you will help Google solve customers' business challenges by providing global infrastructure and resource solutions. Within this broader mission, the ELS Energy team endeavors to help Google achieve its goals of low-cost, clean, and reliable energy supply to its global fleet of data centers.
Behind everything our users see online is the architecture built by the Technical Infrastructure team to keep it running. From developing and maintaining our data centers to building the next generation of Google platforms, we make Google's product portfolio possible. We're proud to be our engineers' engineers and love voiding warranties by taking things apart so we can rebuild them. We keep our networks up and running, ensuring our users have the best and fastest experience possible.
Responsibilities
Lead transactions, negotiations, and structuring for energy supply, energy infrastructure, and other data center energy contracts, including power purchase agreements, energy service agreements, interconnection agreements, partnerships/JVs, etc.
Help set strategy for Google's energy procurement program, including the procurement of renewable and carbon-free energy in support of Google's clean energy goals.
Perform analyses (e.g., business agreement structuring, power market analysis, financial forecasting), and develop salient recommendations based on modeling.
Develop and lead business agreement approvals, investment memos, and other transaction related materials with executive and partner teams.
Manage strategic relationships with key suppliers including utilites, IPPs, project developers, etc. and contribute to the growth of Google's data center portfolio through energy due diligence during site selection and data center project development.
Minimum Qualifications
Bachelor's degree in Business, Economics, Finance, Engineering, or equivalent practical experience.
6 years of experience in the power industry in an analytical, trading, or transactional role.
Experience negotiating and closing energy transactions.
Experience in US energy markets (e.g., wholesale and retail), rates, business agreement structures, and/or renewable energy markets.
Preferred Qualifications
Knowledge of core corporate and project finance concepts (e.g., cost of capital, net present value, financial ratios, financing vehicles, etc.) and tax equity and renewable energy project finance models.
Familiarity with electricity market operations (i.e. day ahead versus real-time settlement mechanics).
Ability to understand complex problems and concepts and translate into financial models, presentations and communicative collateral for internal and external executives.
Ability to coordinate with energy experts and non-experts, coordinate projects requiring inputs from multiple teams with solid cross-functional collaboration skills.
Solid quantitative and modeling skills.
Ability to travel up to 40% of the time.