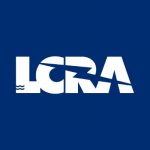 Website LCRA
Location: Austin, TX
Overview
Are you looking for a high-impact role in the energy space? LCRA's Strategic Initiatives and Transformation team is looking for an Analyst to implement company-wide strategies that achieve LCRA's vision and goals!
An analyst provides support in the form of market research, quantitative analysis, strategic recommendations, and thought leadership to high impact cross-functional projects and critical initiatives. Projects may include deep dives into new technologies such as battery storage, distributed energy resources, or hydrogen; providing analysis and building forecasts for business growth areas in Water, Transmission, or Wholesale Power; or coordinating the rollout of electric vehicle chargers.
LCRA is a service-oriented organization with a mission to enhance the lives of the Texans we serve. We offer the opportunity to gain varied experience working on unique projects with diverse internal and external partners. You'll receive a high level of exposure to decision-makers, and can carve your specialty as a subject matter expert within an industry facing transformational change!
Responsibilities
Use Microsoft Excel to build financial or economic models and forecasts, and to provide detailed quantitative analyses.
Exhibit professionalism and confidence communicating with all levels of the organization including staff, leaders, and executives.
Employ a strategic mentality, with the ability to analyze and visualize data, identify trends, conduct sophisticated research and synthesize summaries, and perform benchmarking.
Perform basic project management, including vendor outreach, inter-departmental coordination, program oversight, and ongoing monitoring.
Work well with teams comprised of diverse collaborators – both in-person and remotely – and build strong working relationships inside and outside of LCRA.
Qualifications
Six or more years of experience in corporate strategy, process improvement, change management, systems design, or related experience. A degree(s) in Business, Finance, Engineering, or relevant field may be substituted per LCRA guidelines for certain years of experience.
Knowledge of and passion for the power sector – candidates with experience relating to energy strategy preferred.