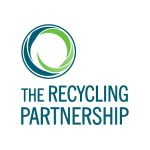 Website The Recycling Partnership
Location: Remote in the United States
Overview:
The Sr. VP of Policy Engagement oversees The Recycling Partnership's team responsible for advancing and implementing policy critical to the improvement of the US recycling system.  Through subject matter expertise, smart policy engagement and advocacy, critical stakeholder convening, and alignment of The Partnership's policy implementation efforts, this role sits on the executive team, and oversees a growing staff.
What we will trust you with (and how you will use your strengths):
30% – Strategic Direction
Working with key staff to actualize the critical impact policy can have in advancing a robust recycling system.
30% – Leadership
Team leadership and engagement with the executive team, budget management, etc.
20% – Stakeholder Engagement
Collaborating with policy makers, public sector leaders, private sector representatives, NGOs, etc.
20% – Proactive Policy and Policy Implementation Program Management
Oversee key policy research, develop educational resources, organize and facilitate meetings, etc.
Key Responsibilities Include:
Own the engagement, position, & strategies for stakeholder engagement, proactive policy advancement, and policy implementation.
Oversee the proactive federal and state policy advancement, working closely with a team of experienced subject matter experts.
Engage with CEO, leadership team and Board of Directors on scope and opportunities.
Drive internal alignment with other Recycling Partnership teams to advance well-coordinated opportunities.
Prioritize workstreams, develop timelines and budgets, and deploy team resources.
Manage and provide leadership, guidance, and development opportunities to staff on the policy engagement and implementation team.
Oversee team budget.
Knowledge & Expertise for this job (what matters in this role):
A minimum of 7- 10 years of professional experience in government relations, government service, lobbying, political consulting, federal and state campaigns, and/or public policy with a corporation, NGO, state legislator, regional organization, or trade association.
Experience in advocacy, demonstrating a high level of understanding of state policy and regulation development.
Strong organizational skills to manage competing priorities and multiple overlapping projects.
Experience working with a variety of public- and private-sector officials across the political spectrum.
A strong network of contacts with government officials, including legislators or their staff and agency representatives.
A proven ability to successfully execute public policy, political, and advocacy objectives.
Excellent written and verbal communication skills, including public speaking and experience interacting with the media.
Strategic planning experience.
Are a demonstrated self-starter with experience in managing and developing remote staff and project management expertise.
Are a proven consensus-builder with varied stakeholders (business, government, NGO).
The ability to thrive in a creative, fast-paced, and highly professional corporate culture that emphasizes excellence, collegiality, and teamwork is a must.
Who we are:
At The Recycling Partnership, we are solving for circularity. As a mission-driven NGO, our team is committed to advancing a circular economy by building a better recycling system. We are mobilizing the people, data, and solutions across the value chain to reduce waste and our impact on the environment while also unlocking economic benefits.
Our team works:
on the ground with thousands of communities to transform underperforming recycling programs
partners with companies to achieve packaging circularity, increase access to recycled materials, and meet sustainability commitments
works with government to develop policy solutions to address the systemic needs of our residential recycling system and advance a circular economy.
To learn more about The Recycling Partnership, our mission, our vision and our team, visit https://recyclingpartnership.org/about