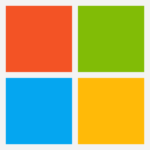 Website Microsoft
Location: Redmond, WA
Overview
As the environmental challenges facing the world grow, so too has Microsoft's commitment to ensuring that the company's activities are in-line with the best available science and the expectations of leading stakeholder communities. The CELA Environmental Sustainability (ES) team coordinates overall science-based, measurable, and scalable sustainability investments and outcomes across the company – engaging with business groups on the environmental impacts of business operations and positive environmental outcomes resulting from technology and policy development.
On Microsoft's Environmental Markets team, we seek a high-performing, curiosity-driven individual to join our groundbreaking carbon removal team. The ideal candidate will have procurement contracting and/or carbon/climate expertise, and can navigate an exciting, rapidly evolving space that is mission-critical for achieving net zero targets. The role will focus on originating high-quality, innovative, carbon removals projects – and negotiating the transactions that will get those projects built – towards enabling Microsoft to meet its ambitious goal of becoming carbon negative by 2030.
Responsibilities
Strategic sourcing: Execute all phases of sourcing strategy for natural and/or engineered carbon removal solutions, ranging from direct offset procurement to strategic origination partnerships, and including identification, evaluation, and prioritization of opportunities through negotiation, execution, and monitoring
Scientific/technical integrity: Develop subject matter expertise in carbon removal approaches and review external and internal proposals for carbon removal, working closely with third-party advisors to ensure scientific/technical integrity throughout the procurement process.
Verification: Stay abreast of improvements to third-party verification, including both traditional standards-based verification and cutting-edge technology-based verification approaches
Market awareness: Track and analyze relevant global trends related to carbon removal, including technical innovations, deployment cycles, and regulatory developments.
Communications: Produce related communications (e.g., slide decks, white papers) for internal and external audiences, and represent Microsoft at industry-related events
Basic Qualifications
4+ years in procurement contracting and/or environmental attribute industries or comparable energy/commodities experience, or substantively equivalent work.
Bachelor's Degree AND 3+ years experience in corporate social responsibility, philanthropies, corporate affairs, or related area

OR 5+ years experience in corporate social responsibility, philanthropies, corporate affairs, or related area.
Preferred Qualifications
Advanced degree in business, economics, finance, sustainability, environmental science, or equivalent experience
Experience negotiating long-term purchase agreements (e.g. offtakes) for environmental market products & services
Knowledge and proven experience in carbon markets
Experience working with carbon removal or other environmental attribute suppliers
Experience in carbon removal or adjacent climate change topics
Ability to analyze markets and industries to determine new opportunities and inform strategic direction
Ability to lead innovative programs across stakeholders in corporate procurement, legal, and finance to align compliance and execution.
7+ years experience in corporate social responsibility, philanthropies, corporate affairs, or related area.In-house counsel experience
3+ years experience managing a corporate social responsibility or related program.
3+ years experience working in or with a large, matrixed organization.