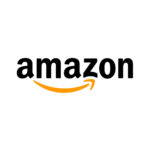 Website Amazon
Location: Seattle, WA
Overview:
At Amazon, we're working to be the most customer-centric company on earth. As part of our Climate Pledge to reach net zero carbon by 2040, we're inventing solutions throughout our real-estate portfolio. As a Sustainable Buildings Manager you will be responsible for developing strategy and executing programs that reduce carbon emissions and improve the sustainability of our buildings and business operations in support of Amazon's goals. In addition to carbon reduction, Amazon is also invested in buildings that support the health and wellness of people and communities, and use resources in the most responsible ways.
This candidate will work with internal and external business partners to support Amazon's carbon reduction goals throughout our global real estate, including design, procurement, engineering, construction, and facility operations teams among others. This scope will also focus on accelerating program validation, working the team to develop and improve upon reporting and tracking mechanisms.
In addition to working with various Amazon business partners, this role will also coordinate with internal Sustainability teams to develop strategy and tools for business partners such as new technology exploration, data systems, and carbon models to quantify and track building-related performance at a portfolio and business level. The candidate may also partner with external consultant teams to help accelerate action against Amazon's sustainability goals by analyzing and driving execution opportunities.
Responsibilities:
Support the execution of a comprehensive sustainability program for Amazon's real estate
Support new and existing business teams with their progress against Amazon's Climate Pledge as it relates to buildings
Work with diverse stakeholders to coordinate, and implement strategies to reduce, monitor, and optimize Amazon's carbon footprint in buildings
Prepare written analysis of findings and recommendations for various building-related sustainability solutions, and manage key external relationships and partnerships
Assist in the development of tools to surface, analyze and report out building data necessary for business teams and centralized leadership reporting
Assist in the development of tools to surface, analyze and report out building data necessary for business teams to support decision-making against our goals
Analyze and communicate the financial impact of projects and initiatives
Communicate and present to key leaders
Manage multiple projects that roll-up into a single program, linking datasets and progress
Build relationships with internal stakeholders, and in some cases external suppliers
Qualifications:
Bachelor's degree in Architecture, Engineering, Planning/Real Estate, Environmental science, Business, or related field
7+ years of experience working in building industry, with demonstrated experience with sustainable, high-performance buildings
Preferred:
Advanced degree (MBA, MS)
10+ years of demonstrated sustainable building project experience
AIA, PE, CEM, PMP, and/or building professional accreditation (ex., LEED AP)
Experience managing project timelines, scopes, and project budgets
Experience with building systems and commercial/industrial construction practices
Ability to read and understand building drawings, specifications, and other mechanisms; Experience with providing feedback on these tools to incorporate performance criteria
Experience developing and implementing carbon reduction and sustainable building implementation strategies for energy, carbon, water, materials and waste; from concept through operations