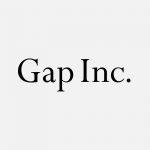 Website Gap, Inc.
Location: San Francisco, CA
Overview
In this role you'll work front and center in defining the best path forward for our company. Through rigorous analyses, focus on our customers, creative thinking, and deep partnership with the business, we develop the strategic direction for our portfolio of brands. We are responsible for the definition and evolution of our overall corporate strategy, for identifying organic and inorganic growth opportunities where we can create structural advantage, and for preparing and supporting our C-Level executives for key stakeholders meetings. You will be in charge of driving critical projects to advance our priorities, growth, and long range plans. Your goal is to drive long-term, value creation through deep partnership with leaders and stakeholders across the company.
About Us
Our brands bridge the gaps we see in the world. Old Navy democratizes style to ensure everyone has access to quality fashion at every price point. Athleta unleashes the potential of every woman, regardless of body size, age or ethnicity. Banana Republic believes in sustainable luxury for all. And Gap inspires the world to bring individuality to modern, responsibly made essentials.
This simple idea—that we all deserve to belong, and on our own terms—is core to who we are as a company and how we make decisions. Our team is made up of thousands of people across the globe who take risks, think big, and do good for our customers, communities, and the planet. Ready to  learn fast, create with audacity and lead boldly? Join our team.
What You'll Do
Drive Gap Inc Corporate and Brand Strategy initiative identification, planning, and success. Activities include: identifying key issues, structuring problems, developing and delivering on workplans that drive value creation across Gap Inc brands; performing quantitative and qualitative analysis, including analyzing data, creating financial models, and conducting market and competitive research; synthesizing findings, developing a storyline and the supporting materials to communicate recommendations to Senior Management and Leadership Team
Serve as a strategic partner as Brands develop annual Long Range Plans
Support cross functional business partners with analytical insights and problem solving
Own work planning, hypotheses generation, issue identification, and analytical framework development
Build cross functional partnerships and consensus
Influence strategy for area/team
Who You Are
Professional work experience, preferably with experience in apparel, retail, management consulting, or private equity
Demonstrated track record as an outstanding problem solver and strategic thinker with the ability to quickly identify key issues and develop hypotheses
Able to translate complex ideas and dispersed information into simple, actionable recommendations
Strong analytical skills, with ability to collect, organize and analyze large / complex data sets efficiently and effectively
Ability to assess relatively complex situations and analyze data to make judgments and recommend solutions
Experience using Microsoft Excel and Power BI