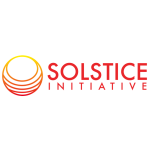 Website Solstice Initiative
Location: Remote, but strong preference towards candidates located within driving distance of Boston, MA
Term: 6 – 12 weeks, Summer 2021; can be part-time or full-time with potential for evening and weekend meetings.
Compensation: $15.00 per hour
Overview
Are you passionate about advocating for a just transition to renewable energy?
Come join Solstice Initiative, an innovative nonprofit working to democratize clean energy. Our mission is to empower low-income and Black, Indigenous, People of Color (BIPOC) communities towards a just and inclusive clean energy transition through accessible and affordable community solar projects, research and innovation, and state-based policy solutions. We work with local stakeholders and organizers to facilitate conversations around solar energy and plan projects that will bring increased workforce development opportunities, environmental health benefits, and wealth-building opportunities to local low-income residents.
We are looking for a hardworking Solar Equity Fellow to join our nonprofit team.
As a Fellow, you will work closely with Solstice staff to conduct outreach and to plan participatory community engagement opportunities related to bringing solar energy to Dorchester, Roxbury, and Mattapan. These neighborhoods are disproportionately impacted by climate change, and over the course of this fellowship you will work closely to plan and envision a future in which these communities can spur economic growth and a healthy environment through renewable energy. You will work closely with our Executive Director, program staff, and community partners to convert renewable energy from a luxury to a common good.
This Fellow will advance our outreach efforts as we work to establish a community process that will allow local residents to engage in conversations around bringing solar energy to their community. This fellow will work remotely with the possibility of conducting in-person engagement.
Responsibilities
Conduct outreach and hold conversations with Dorchester, Roxbury, and Mattapan residents and organizations on climate change, community development, and renewable energy
Document learnings and best practices from community organizing in Boston to ensure they are applied to Solstice Initiative's efforts moving forward
Maintain organized contact records and other data
Assist in the development of community-facing educational materials to be used during the community co-design process for this project
Assist with similar initiatives and ongoing efforts as Solstice engages in exploratory community development work in New York
Support virtual and in-person community meeting administration
Various administrative tasks associated with nonprofit organizational work as needed
Qualifications
Required:
Passionate about climate change and environmental justice
Ability to work independently and as part of a team
Organized and detail-oriented worker
Ability to travel around Dorchester, Roxbury, and Mattapan
Comfortable communicating with a variety of audiences including low-income and/or BIPOC communities
Preferred:
Community organizing/education experience
Experience communicating with the residents of low-income and/or BIPOC communities
Experience communicating with residents of Dorchester, Roxbury, and Mattapan
Basic understanding of climate change and energy
Multilingual in English and Spanish and/or Vietnamese
Benefits
As a Solstice Fellow you will gain:
Access to a network of diverse stakeholders including community advocates, industry leaders, and public officials at the forefront of policy and project innovation
Experience working with local stakeholders to build community power
An understanding of rapidly growing community solar and renewable energy space
Experience working behind the scenes of a non-profit organization in a remote work setting
Solstice was founded to advance equity and inclusion in America. We are committed to living those values, not just in the work we do to promote environmental and energy justice, but in how we grow as an organization. We seek always to expand leadership opportunities for marginalized communities in the global transformation to clean energy.
Solstice is an equal opportunity employer. We hire, train, compensate, and promote without regards to race, religion, gender identity or expression, sexual orientation, disability, age, national origin, genetics, veteran status, or any of the other characteristics that give each of us unique perspective and capabilities.
We're a team of mission-driven, passionate, and dedicated individuals. We've fostered an inclusive and fun culture through monthly outings and solar farm field trips. Apply today and get to know us!