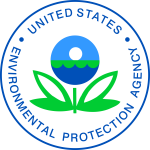 Website US EPA
Location: Washington, DC
Overview:
Earth Day is every day at EPA! At EPA, you can protect human health and the environment of all Americans, and you'll discover that EPA is one great place to work! We offer great benefits and work flexibilities, and our diverse workforce connects to more than just a career–we share a common passion to promote a cleaner, healthier environment. Discover how exciting safeguarding our natural resources and protecting human health can be.
Responsibilities:
Lead, advise and represent the Agency in development and execution of climate adaptation plans, strategies, programs, and projects.
Lead and oversee the development of Long-Term Performance Goals (LTPGs) and Annual Performance Goals (APGs) focused specifically on climate adaptation.
Lead major projects to fulfill the Administrator's directive to advance environmental justice.
Lead cross-agency teams to develop and implement climate adaptation plans.
Serve as a national expert analyst on climate change adaptation.
Qualifications:
You must submit a resume and required documents.
You must be a U.S. citizen.
You must have a bachelor's or higher degree from an accredited or pre-accredited college or university in one of the following:  behavioral or social science, or related disciplines appropriate to the position; OR a combination of education and experience with courses equivalent to a major as listed; OR four years of experience that demonstrate you have acquired knowledge of one or more of the behavioral or social sciences equivalent to a major, as listed.
You may be required to travel less than 25% of each month.
As required by Executive Order 14043, if you are selected, you will be required to be fully vaccinated against COVID-19 and submit documentation of proof of vaccination by 11/22/21, or before onboarding with the agency if after 11/22/21, except in limited circumstances. For information about COVID-19 workplace safety at EPA, as well as resources and health and safety guidance, visit COVID-19 Safe Federal Workplace.
If you are selected, you may be required to complete a one-year probationary period.
This position is designated as High Risk and requires a background investigation. Unless an appropriate background investigation is already on record with the Office of Personnel Management, you must undergo a background investigation. All conditions of the pre-employment security process must be met before an official letter of employment can be issued with a report for duty date.
In addition to the educational requirements, we are looking for at least one year of specialized experience related to this position as described below:

To qualify for the GS-15 level, you need to have at least one year of full-time experience equivalent to the GS-14 level defined as overseeing or leading scientific studies related to climate science; analyzing the impact climate changes have on human or natural systems; and translating climate related scientific information (e.g., output from complex global and regional climate models) into information for decisions makers.
Your answers to the on-line assessment will be used to evaluate your competencies in the following areas: 1) Knowledge of federal environmental regulations; 2) Knowledge of rulemaking processes; 3) Skill in designing and conducting management studies; 4) Skill in analyzing policy sufficient to develop recommendations; 5) Skill in strategic goal setting; 6) Ability to manage projects; 7) Ability to lead a diverse, professional team; 8) Skill in oral communication.
Experience refers to paid and unpaid experience, including volunteer work done through National Service programs (e.g., Peace Corps, AmeriCorps) and other organizations (e.g., professional, philanthropic, religious, spiritual, community, student, social). Volunteer work helps build critical competencies, knowledge, and skills and can provide valuable training and experience that translates directly to paid employment. You will receive credit for all qualifying experience, including volunteer experience.