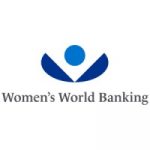 Website Women's World Banking
Location: New York based (remote possible)
Overview
WWB Asset Management (WAM) is seeking an experienced, highly motivated Social Impact Manager ("SIM") with strong experience in impact measurement and management ideally in the inclusive and/or specialty finance sectors – such as fintech, insurance, agriculture finance, education finance or housing finance. The SIM is responsible for articulating WAM's impact management processes in a formal impact management policy, overseeing the policy's implementation, and capturing and disseminating insights and lessons learned on a regular basis. The SIM position is New York based, remote possible, will report directly to the Portfolio Manager, and work closely with the Chief Investment Officer.
About Women's World Banking Asset Management (WAM)
WAM is a wholly-owned subsidiary of Women's World Banking, Inc., headquartered in New York City.  It manages the Women's World Banking impact investment program, including a co-managed USD 50M private equity fund, WWB Capital Partners, LP, and a solely-managed USD 75M private equity fund, WWB Capital Partners II ("WWBCP II" or "the Fund"). WAM is continuing to fundraise for the latter fund, which is a Mauritius-based blended finance limited partnership, with a dedicated, grant-funded, side-car technical assistance program. WWBCP II will make direct minority equity investments ranging between USD 1M – 15M in high-performing, women-focused inclusive finance institutions worldwide, and will provide technical assistance to improve client and staff gender diversity, in accordance with the impact investment program established by Women's World Banking.
Responsibilities
Articulate the agenda and approach of WAM's social impact objectives and gender-focused value creation activities with respect to portfolio companies in an impact management policy, in accordance with the Operating Principles for Impact Management.
Ensure WAM Investment Policies and Procedures and data collection reflect and integrate the Impact Management Policy.
Support WAM's investment team during prospective portfolio company due diligence and pre-investment engagement to begin scoping WAM's gender-focused value creation agenda (e.g. to ensure robust and increasing participation of women as customers and as workforce talent of portfolio companies.)
Oversee and coordinate the investment team's implementation of WAM's gender-focused value creation agenda at portfolio companies during the holding period.

Schedule and prepare materials for Technical Assistance Program (TAP) Committee proposals.
Coordinate and manage Women's World Banking experts and third-party consultants in the implementation of technical assistance projects across the portfolio, including preparing RFPs, reviewing proposals and budgets, scoping workplans, designing and implementing measurement frameworks (with key performance indicators (KPIs) and data collection methods), and overseeing project delivery.
Coordinate the development of Gender Action Plans, including measurable impact KPIs, and integration into portfolio company operations, decision tools and processes.

Lead annual collection of gender-disaggregated and social performance data and prepare reports to investors and portfolio companies.

Verify and refine key social impact metrics with investment team.
Align WAM indicators with industry standards such as Cerise, SDGs, etc.
Support portfolio companies in reporting social metrics
Analyze portfolio-wide and company-specific data to assess financial and social impact created by and attributed to WAM's investment activities

Systematically capture learnings, best practices and successes of gender-focused value creation activities at portfolio companies.

Develop and implement a process to extract and capture insights from relevant stakeholders utilizing tools such as discussion prompts, brainstorm exercises, etc.
Ensure insights are synthesized, communicated and accessible to all stakeholders

Prepare a disclosure statement and submit annually to the Secretariat of the Operating Principals for Impact Management in compliance with standards for signatories to the Impact Principals. Review other industry working groups and standards for collaboration.
Substantiate and communicate WAM's insights and gender-focused impact narrative, coordinating with Women's World Banking Policy & Advocacy and Insights & Performance Management teams, and represent WAM's impact work for fundraising and awareness-raising activities.
Success
Within the first 90 days:
Gain familiarity with Women's World Banking's and WAM's core values and teams
Develop familiarity with the Women's World Banking and WAM organizations, policies and procedures
Work closely with WAM investment team to understand value creation strategy
Prepare first draft of WAM's Impact Management Policy and provide support on the diligence of one new investment, applying the draft policy
Begin mapping WAM indicators to other industry standards.
Gain familiarity with and begin to take ownership of TAP and management of Gender Assessment Methodology  
Qualifications
Degree in development economics or social sciences
5 – 10 years work experience, with 3 – 5 years' experience specifically in designing and implementing a social performance framework to international standards, notably Operating Principles for Impact Management, UN Principles for Responsible Investment, etc.
Experience coordinating Social Performance activities to deliver, monitor, quantify and maintain social performance outcomes.
Ability to exercise lateral and upward leadership across reporting lines
High level of comfort with team projects and global team engagement, with strong interpersonal skills
Familiarity with statistical or data science programs (e.g. STATA, SAP Crystal Reports) a plus
Multi-lingual a plus – English required; with French, Spanish, or Arabic a preferred second language
Self-motivated, self-directed with a positive attitude
Strong work ethic appropriate for a small, fast-paced, team-oriented organization;
Passion for inclusive finance and women's empowerment