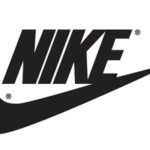 Website Nike
Location: Boston, MA
Overview:
We are looking for a Manager to join our North America Social & Community Impact team in the Chief Administrative Office (CAO). The role will apply and share knowledge to work effectively with others who have different perspectives, backgrounds and/or styles. You will use a combination of feedback and reflection to gain productive insight into strengths and weaknesses. Be authentic, courageous and inspired by the possibilities of the unknown. We will work together as one team, supporting each other in doing meaningful work, driving impact for diverse communities and connecting to sport every day!
If this is you, you'll be working with the North America Social & Community Impact team based in Boston. The role will also support our Converse affiliate, be located at Converse, and have a dual reporting line to the Converse Social & Community Impact team.
You will work on the Social & Community Impact Team in North America and with SCI's Inclusive Community team as well as the SCI team at Converse. In addition to these teams you will work in coordination with World Headquarters teams including Diversity & Inclusion, Communications, Brand Marketing, and others to align and steward the investments.
Responsibilities:
Leading initiatives focused on NIKE Inc.'s (NIKE, Jordan and Converse) commitment to the Black community in Boston.
Coordination with grantees from other SCI led portfolios focused on inclusivity and social justice investments;
Implementing and managing an integrated approach to community development that connects back through a corporate responsibility lens, including investment and ongoing partner strategies that focuses on the highest impact efforts while effectively responding to the immediate needs of partners internally and externally;
Connection point with Nike World Headquarters Portland-based teams who will seek to amplify the relationships (Diversity and Inclusion, Brand Marketing, Comms);
Coordination with Government and Public Affairs on local and national advocacy efforts; partner updates and tracking investments;
Managing relationships with organizations who reach out for funding or are recommended for funding and to explore support beyond the Black community commitment or to politely decline with sensitivity and diplomacy;
Planning and prioritizing work to meet commitments aligned with organizational goals at the global, geography and city levels.
A typical day/week will include performing work in support of a portfolio of community investments, including the following activities:
Partner closely with the Social & Community Impact team on community-based initiatives that develop and support diverse community efforts, leading with NIKE Inc.'s commitment to Black communities.
Manage internal and external partners to support additional key initiatives in the city that deepen relationships and impact within the community.
Additional work will focus on the coordination of the measurement and evaluation of the community investment portfolio, identification of employee engagement opportunities and execution of an integrated communication and brand plan to support and amplify community initiatives.
Qualifications:
Bachelor's degree in Business or a related field or a combination of relevant experience, education and training.
A minimum of 5 years of professional, relevant experience in corporate social responsibility/social sustainability and/or community development.
High-level partner and/or portfolio management experience across a few of the following sectors: diversity, equity and inclusion, NGO, government, education, sport/physical activity, and youth development.
Experience with project management, managing daily activities and delivering results in a cross-functional environment.
Work with leadership and team leads to help ensure strategy and execution alignment, and drive decision making.
Excellent communication, analytical, written and presentation skills.
Ability to demonstrate sound judgment in ambiguous situations.
Demonstrated ability to operate effectively in a large, matrixed organization.
Ability to travel domestically (15%)