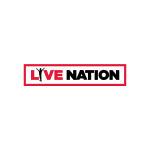 Website Live Nation
Location: Beverly Hills, CA or remote
Overview
The Sustainability Senior Manager, Live Nation Venues will provide strategic and executional support to drive effective and successful implementation of Live Nation's global environmental charter, Green Nation, across our owned and operated venues across the United States. This position will operate under the guidance of Live Nation's Global Sustainability Team but will be deeply embedded within the Venues Operations and Production teams. Ideally, this role would either be based out of one of our major offices or a remote location with the option to work from home (proximity to a major airport preferred when working remote).
Responsibilities
Lead US Venue Sustainability Program: You will manage sustainability strategy and execution for Live Nation's owned and operated venues across the United States to achieve goals and vision laid out in Live Nation's global sustainability charter.  This includes serving as a subject matter expert for venue operations & production teams as it relates to materials and waste, energy, transportation, food and beverage, production, fan, artist, and employee engagement. You will help identify technologies and solutions that will help drive efficiencies and environmental impact reductions.
Develop Venue Support Model: You will develop plans, policies, training, and protocols and build systems, processes, and improvement plans to streamline support, create efficiencies, and empower venue teams across the country in the successful implementation of sustainability programs and key initiatives.  While you will take the lead in developing these key operational areas, it will be a collaboration with the Venue Operations/Mgmt teams on the overall execution.
Lead Data Collection & Analytics: Create and maintain systems to streamline the collection of monthly and annual environmental and financial performance metrics; leverage metrics and data to report on progress and build business case for sustainability projects and investments that advance sustainability and business goals. You will also leverage data to provide recommendations on new ideas and innovations to enhance the program and maintain leadership position.
Communication and Engagement: Build strong relationships with cross-functional internal teams as well as external partners and be comfortable championing sustainability with a variety of audiences – from executives to production managers to seasonal venue employees. You will need to bring an acute sense of judgement and tact when navigating competing agendas and priorities and confidence with public speaking and presentations.
This role requires 25%-50% travel
About You
Passionate and motivated. Driven, with an entrepreneurial spirit. Resourceful, innovative, forward thinking and committed. At Live Nation Entertainment, our people embrace these qualities, so if this sounds like you then please read on!  You are passionate about the environment and have experience in sustainable operations, events management, or production. You are great at problem solving on the fly, aren't scared to get dirty, and maintain an enthusiastic and positive attitude. You are very organized and an effective communicator. You are comfortable providing direction and influencing without direct authority.
What You'll Bring
At least five years of experience in sustainability program or project management; ideally experience in sustainable operations, production, or event management
Demonstrated experience strategizing and implementing sustainability programs
Experience in policy development and implementation
Experience driving systems change and processes
Experience developing business cases and budgeting; business analytics and cost-benefit analysis a plus
Confident communicating with variety of diverse stakeholders
Ability to travel, including weekends
Must be a creative thinker and problem solver
Excellent verbal, written and interpersonal communication skills
Acute sense of judgment, tact and diplomacy
About Live Nation
Live Nation Entertainment is the world's leading live entertainment company, comprised of global market leaders: Ticketmaster, Live Nation Concerts, and Live Nation Media & Sponsorship. Ticketmaster is the global leader in event ticketing with over 500 million tickets sold annually and more than 12,000 clients worldwide.  Live Nation Concerts is the largest provider of live entertainment in the world promoting more than 40,000 shows and 100+ festivals annually for nearly 4,000 artists in over 40 countries. These businesses allow Live Nation Media & Sponsorship to create strategic music marketing programs that connect over 1,000 brands with the 98 million fans that attend Live Nation Entertainment events each year. For additional information, visit www.livenationentertainment.com.
Live Nation's Concerts Division is where tours are born, artists come to life, and fans get to experience the rush of live music. From our dozens of owned/operated Amphitheaters to our Global Touring team, from Ticketing and Venue Operations to Marketing and Sales… we foster a fun and upbeat work culture with no shortage of opportunities. With perks ranging from free concert tickets to dog-friendly offices, to progressive benefits like student loan reimbursement and adoption/fertility support… it's no wonder we are certified as a Great Place to Work organization and one of People Magazine's "50 Companies that Care". We want everyone to feel like they belong and can thrive in our community, so we strive to help you achieve your career and personal goals. Live music is our passion and where we find our common ground. There has never been a better time to join Live Nation.