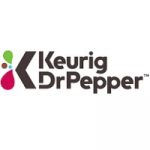 Website Keurig Dr. Pepper
Location: Burlington, MA
Overview
The Sr. Project Manager is a motivated self-starter who oversees tactical execution of KDP's sustainable supply chain strategy for coffee and other agricultural raw materials such as corn, apple, and sugar. Work will focus on advancing progress towards our public and internal goals, including our 100% Responsibly Sourced commitment and our Nature and Livelihoods impact focus areas.  Projects include, but are not limited to, the day to day execution of our impact investment portfolio of projects to advance regenerative agriculture and farmer livelihoods and engagement with KDP brands and partners to maximize connectivity between sustainability projects and brand storytelling. The Sr. Project Manager will rigorously monitor projects using KDP's Measurement and Evaluation (M&E) methodology, including data collection, analysis and regular reporting.  This person will also collaborate closely with Procurement to support work in KDP's upstream supply chain and will represent KDP in multi-sector working groups to advance our goals via collaboration and public-private partnership.  The Sr. Project Manager will also serve as an internal resource to support employee engagement and communications, including source trips to coffee-growing countries.
What You Will Do
Execute the end-to-end management of KDP's supply chain impact investment portfolio.  This will include engaging with grantees and implementing organizations to scope projects, supporting the pursuit of leveraged funding, ensuring compliance with contracted timelines and deliverables, reviewing and analyzing incoming progress reports utilizing KDP M&E Guide and supporting KDP to learn from and continuously improve this aspect of its supply chain strategy.
Manage and analyze traceability and impact data to identify trends and opportunities to advance progress to KDP goals.
Manage ongoing internal partnerships with KDP brands and other stakeholders, ensuring execution of work plans to strengthen the connection between sustainable supply chain work, brand storytelling and employee engagement.
Conduct research to support relevant innovation initiatives in the supply chain.  This includes providing insights and evaluation of the social or environmental value of new KDP or industry efforts.
Support KDP Procurement with engagement of upstream suppliers (including processors, traders and farmer organizations) on sustainability topics, including implementation of relevant Supplier Category Management processes like supplier risk assessment and sustainability performance metrics.
Represent KDP in relevant industry body working groups such as the Sustainable Coffee Challenge, the Sustainable Agriculture Initiative Platform and Business for Inclusive Growth on the topics of regenerative agriculture and farmer/worker livelihoods.
Monitor project status and effectively communicate status to all stakeholders via project data repositories, status reports, project planning tools, dashboards, presentations, etc.
Support external annual reporting cycle and disclosures for supply chain initiatives, as well as managing responses to queries from existing and potential customers, e.g. relevant questions on Requests for Proposals.
Manage agendas, meeting notes and actions for the relevant projects and teams
Follow all Keurig Dr Pepper policies and procedure
Requirements
BS/BA in Business Administration, Supply Chain, Environmental Science or related field
Minimum of 5 years' experience managing projects across an organization and involving multiple functions and stakeholders
Experience in agricultural supply chain sustainability work including regenerative agriculture, labor and human rights and farmer profitability.  Experience in coffee supply chains is strongly preferred.
Experience in formal measurement and evaluation is required with a preference for experience with grant writing/evaluation
Ability to analyze and organize data in order to identify trends and key questions, usually utilizing Excel
Expertise in common knowledge-worker tools (Excel, PowerPoint, etc.)
Excellent influencing as well as verbal and written communications skills enabling collaboration across different internal and external audiences
Fluency in Spanish and/or Portuguese preferred
Ability to drive for results with an inclusive and collaborative management style
Experience in Fast Moving Consumer Goods industry preferred
Ability to travel both domestically and internationally up to 20%
Company Overview
Keurig Dr Pepper (KDP) is a leading coffee and beverage company in North America with dual headquarters in Burlington, MA and Plano, TX, with annual revenue in excess of $11 billion. KDP holds leadership positions in soft drinks, specialty coffee and tea, water, juice and juice drinks and mixers, and markets the #1 single serve coffee brewing system in the U.S. The Company maintains an unrivaled distribution system that enables its portfolio of more than 125 owned, licensed and partner brands to be available nearly everywhere people shop and consume beverages. With a wide range of hot and cold beverages that meet virtually any consumer need, KDP key brands include Keurig®, Dr Pepper®, Green Mountain Coffee Roasters®, Canada Dry®, Snapple®, Bai®, Mott's® and The Original Donut Shop®. The Company employs more than 25,000 employees and operates more than 120 offices, manufacturing plants, warehouses and distribution centers across North America.
Benefits built for you: Our people are the heart of our business, which is why we offer robust benefits to support your health and wellness as well as your personal and financial well-being. We also provide employee programs designed to enhance your professional growth and development while ensuring you feel valued, inspired and appreciated at work.
Keurig Dr Pepper Inc. is an equal opportunity employer and affirmatively seeks diversity in its workforce. Keurig Dr Pepper Inc. recruits qualified applicants and advances in employment its employees without regard to race, color, religion, gender, sex, sexual orientation, gender identity, gender expression, age, disability, genetic information, ethnic or national origin, marital status, veteran status, or any other status protected by law. EOE Minorities/Females/Protected Veterans/Disabled.