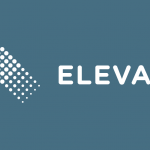 Website Elevate
Location: Remote (Chicago, IL)
Overview:
The Senior Program Manager, Building Electrification is responsible for managing projects to implement building electrification retrofits in coordination with internal Elevate staff and external partners, and utility programs. This role supports Elevate's strategic goals to decarbonize buildings and support climate equity. Responsibilities involve aspects of program management (including budgeting, forecasting, and reporting), project deployment, contractor management, customer support, and technical assistance. This position is an opportunity to advance decarbonization projects in northern Illinois, with a focus on accelerating the adoption of energy efficiency and heat pump technologies.
The Senior Program Manager, Building Electrification reports directly to the Associate Director, Multi-family Energy Savings. This position is based in Chicago, Illinois and is currently remote.
Responsibilities:
Support electrification efforts across residential building types (single and multi-family) and programs within Elevate.
Manage regular project meetings, funder reporting, budgeting, forecasting, accruals, and invoicing for the relevant funders.
Manage relationships with sub-contractors and other partners.
Present summaries of program analysis to internal teams and external funders on a regular basis.
Work closely with Energy Efficiency, Engineering, and Construction teams at Elevate to move electrification projects forward including analyzing impacts on utility bills.
Oversee program schedules and deliverables, including key milestones.
Support process development, including assessment and construction best practices. Work across teams to analyze cost effectiveness and make broader recommendations for the expansion of electrification processes within the utility's energy efficiency portfolio.
Track key outcomes, including estimates of carbon and energy savings for 100+ units.
Coordinate with Elevate's Marketing and Communications teams on the development of materials for funder communications and reporting as well as customer-facing marketing or outreach materials.
Perform other duties as assigned.
Qualifications and Skills:
Graduate degree or equivalent work experience in energy and sustainability, engineering, and/or business administration preferred
Excellent people skills
Demonstrated track record of project management experience
Strong quantitative, analytical, and problem-solving skills
Experience in energy program design and implementation a plus
Ability to work under pressure and meet tight deadlines with a high degree of accuracy
Ability to work as a collaborative team member and communicate with all staff levels
Excellent organizational skills and attention to detail
Self-motivated and able to work independently
Demonstrated professional maturity and capacity to maintain confidentiality requirements of Elevate and various funders
Organization Description:
We design and implement programs that reduce costs, protect people and the environment, and ensure the benefits of clean and efficient energy use reach those who need them most.
At Elevate, the greatest asset of our organization is the kind of people we attract. Elevate employees co-create our energetic and collaborative environment, where constant learning and service to others take priority. We empower individuals to challenge conventional thinking in pursuit of innovation and we seek dynamic, hardworking team members who are inspired to work with people of diverse backgrounds and perspectives. Every day we make a difference by placing our team, clients, and community partners first. From our mission to our focus on staff wellbeing and career development opportunities, there's no better place to grow your career than Elevate.
Compensation:
The total compensation for this position includes health and welfare benefits (medical, dental, vision, etc.), defined contribution benefit (401k with contribution), professional development, generous paid time off policies, and a flexible schedule. This is an exempt people manager position with a salary range of $80,000 – $90,000, based on experience.
To Apply:
To apply, please submit your cover letter and resume through our candidate portal at https://workforcenow.adp.com/mascsr/default/mdf/recruitment/. Search for "Senior Program Manager, Building Electrification" to find the position listing.
Please note that Elevate will only contact candidates via an elevatenp.org email address. We will never ask a candidate for payment of any kind as part of the hiring or onboarding process or send payment to any candidate prior to completing the hiring and onboarding process.
No phone calls please.