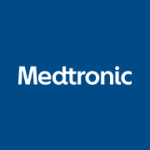 Website Medtronic
Location: Fridley, MN or Mansfield, MA
Overview
The Senior Supply Chain Analyst will be responsible for providing analytical and tactical support to the Responsible Supply Management (RSM) program and its main initiatives. In this role, the Sr. Analyst will report to the Director of RSM.  The Sr. Analyst will set and execute an overall process for collection, analysis, management, reporting and communication of program data and metrics. The Sr. Analyst will regularly collaborate with key program stakeholders and third-party service providers to advance program priorities. The Senior Analyst will also be a technically proficient team player who is passionate for advancing Medtronic's sustainability agenda.
Responsibilities
Provide business insights through the collection, analysis, management and reporting of program metrics.
Provide analytical and data support to RSM initiatives, mainly supplier sustainability assessments and conflict minerals
Manage documentation and develop reports for external regulators, sustainability surveys and customers.
Produce regular initiatives reports for internal audience, including executive leadership.
Communicate across business functions to collect information and support established processes.
Develop good working relationships with program stakeholders internal and external to the company to ensure acquisition of accurate, relevant, and timely information.
Maintain and improve program tools and assets including websites, databases, and analytical systems.
Analyze and track supplier survey responsiveness, execute follow-ups and corrective actions as necessary.
Support additional Functional objectives as needed
Qualifications
Minimum Requirements
Bachelors degree required
Minimum of 4 years of relevant experience, or advanced degree with a minimum of 2 years relevant experience
Nice to Have
3-5+ years of professional experience using database systems to manage sets of business information.
2+ years in Sustainability or Supply Management position or, equivalent business experience. Project management experience.
Passion for sustainability with strong inclusion skills and the ability to interact positively in diverse environments.
Demonstrated ability to manage and analyze large data sets.
Solid experience in data analysis and reporting.
Experience working in Sustainability and/or Supply Management or related business function.
Basic understanding of Supply Chain Sustainability concepts.
Proficient in the use of Microsoft Office Suite, SharePoint, and other business applications.
Excellent communication skills
Self-driven, adaptable, and resourceful; able to work under limited supervision.
Experience managing projects with medium complexity and a high-volume of data.
Technologically savvy; ability to quickly learn new systems/databases.
Experience supporting or managing programs, policies and/or procedures in a corporate environment.
About Medtronic
Together, we can change healthcare worldwide. At Medtronic, we push the limits of what technology, therapies and services can do to help alleviate pain, restore health and extend life.  We challenge ourselves and each other to make tomorrow better than yesterday. It is what makes this an exciting and rewarding place to be.
We want to accelerate and advance our ability to create meaningful innovations – but we will only succeed with the right people on our team. Let's work together to address universal healthcare needs and improve patients' lives. Help us shape the future.