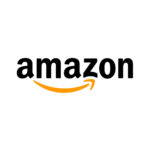 Website Amazon
Location: New York, NY; Irvine, CA; Austin, TX; or Seattle, WA
Overview
At Amazon, we are committed to and invested in Sustainability because it's a win all around – it's good for business, the planet, our customers, and our communities. We manage our social and environmental impacts, and we drive solutions that enable our customers and our business to become more sustainable. We are looking for a data-focused product manager that excels in think big and bias for action to join a new team to support our grocery private brands (e.g. 365, Aplenty, Fresh). You will join a team of PMs in the grocery business team that work on sustainability-related issues which support our business owners and operators.
In this role you will work closely with program managers, business intelligence engineers, sustainability experts and business leaders to understand business objectives and set the vision for how to support that with the right underlying measurement and data. You will own the roadmap for carbon footprint measurement for private brands and determine the underlying technical and data quality requirements for different applications of the data. This includes identifying and prioritizing business use cases, identifying and validating different sources of data from internal and external sources, and creating the specific requirements for BI and technical teams to execute. This foundational work will scale across several organizations at Amazon and will inform strategic, high-visibility initiatives.
A successful candidate will possess sound judgement in product decisions, strong analytical and communications skills, customer obsession for both internal users and end customers, and an ability to move through ambiguity towards clarity.
Our team is geographically diverse, so this role has a flexible location, as well as flexible virtual/in-person working arrangements. The role can be based out of Amazon offices in New York City; Irvine, CA; Austin, TX; or Seattle WA.
Responsibilities
Develop and clarify customer use cases across grocery private brands WW. This will be focused on internal customers, but may occasionally extend to external customers.
Dive deep on existing and new measurement methodologies for private brands and become the subject matter expert for grocery. This will require the ability to interpret SQL and collaborate with Business Intelligence Engineers to interpret more complex code.
Create a roadmap for product measurement in carbon: identify gaps between business use cases and the current state of our measurement, then identify solutions to close gaps.
In partnership with analytic, legal, and sustainability teams, create data standards that will meet business needs.
Use SQL to drive analyses that inform decision-making
Inform customer-facing decisions on displaying sustainability information.
Basic Qualifications
Bachelor's degree in business administration, sustainability, or business analytics
Strong knowledge of Excel
Basic understanding of carbon accounting
1 year of experience with SQL or a willingness to learn on the job
Experience with business intelligence systems
Excellent written and verbal communication skills
Experience leading cross-functional teams
Ability to work independently
Preferred Qualifications
Master's degree or equivalent preferably in business administration or a sustainability science field
Experience in sustainability-related field, focused on analytics or carbon accounting and/or agricultural supply chains
Experience with corporate sustainability strategy.
Experience with data extraction using SQL or similar tools