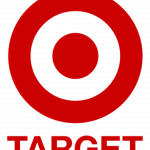 Website Target
Location: Remote or hybrid in Minneapolis, MN
Overview
Target is an iconic brand, a Fortune 50 company and one of America's leading retailers.
Target Merchandising is evolving at an incredible pace. We are constantly reimagining how this $70 billion retailer offers the innovative, guest-inspiring items that Target is known and loved for. Our goal is to deliver exceptional value, quality and style to elevate Target as the premier retailer in a competitive global marketplace. Through intelligent and progressive business strategies that make the most of Target's resources and partnerships worldwide, Merchandising works across product categories to create a localized shopping experience online and in our 1800 stores. Are you a creative problem solver who loves to see your work translate into real results? Can you collaborate effectively, execute a plan efficiently and positively influence how Target chooses and presents the right product in the right place at the right price? If so, you will have success on one of our dynamic teams.
A role in Sourcing means having a hand in developing products that have a positive impact on people and the planet. We integrate our sourcing capabilities with our propensity for quality and social responsibility to positively impact the cost and quality of our products. We care about the lives of the people who make the products Target guests love, and we're mindful of the impact our manufacturing practices have on the environment. In Sourcing, you'll apply your Fabric, Trim and Packaging and accessories and/or home goods expertise to promote and apply responsible sourcing practices while driving the success and growth of Target's owned brands. The Sourcing team starts at the very earliest stages of product development, builds out the costing models and tracks where product stands at every step in the production cycle, from overseas shipping to our import warehouses, distribution centers and stores. And since Target is indeed a global company, you'll be part of the team that manages global relationships in partnership with the buying team who shop for trends all over the world. Your ability to stay aware of our suppliers' activities will help ensure compliance with responsible practices, and you'll have influence over which manufacturers Target chooses to work with. You'll be a close point-of-contact with Target team members in sourcing offices located in 20 countries around the globe, and you'll support their work as liaisons among buyers, product developers and overseas partners.
As a Sr Traceability Program Manager, you will be a part of the team that develops and administers programs that go beyond compliance to address key challenges relating to transparency and traceability.  You will work closely with policy and governance, oversight and remediation as well as the business integration and capability building teams to elevate and influence the business partner matrix. You will build critical processes and oversight across key commodities that meet Target's sustainability commitments and regulatory requirements.
Responsibilities
Establish robust monitoring and evaluation protocols for traceability programs
Expand new suppliers into current traceability models and categorize level of oversight
Manage internal and external communication as it relates to program requirements for traceability
Provide proactive insights to Business Integration team to help drive meaningful updates for OBSD and Merchandising related to Target's policies and goals
Help operationalize emerging traceability technology that meets Target's needs and advocate for inclusion into traceability programs
Leverage data, analytics and reporting to provide guidance to support business decisions and inform purchasing practices.
Qualifications
5-10 years' experience in manufacturing, traceability, supply chain or responsible sourcing work
Excellent written and verbal communication skills with the ability to translate complex concepts into simple, clear communications and scenario building.
Strong strategic and conceptual thinking with the ability to plan, organize and execute.
Ability to analyze information to drive business decisions, manage project plans and resources.
Strong leadership, performance and change management skills
Respects, appreciates and is curious about differences related to working with others; committed to fostering an inclusive team
Ability to work in a global environment