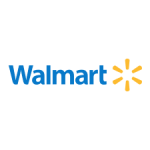 Website Walmart
Location: Bentonville, AR
Overview
Climate change is one of the greatest challenges of our time, profoundly affecting all regions of the world and all sectors of society. We seek to lead on climate action. Walmart has committed to science-based targets for emissions reduction, including achieving zero emissions in our operations by 2040 and engaging suppliers through our Project Gigaton to reduce supply chain emissions by 1 billion metric tons by 2030. We aim to galvanize collective action across the retail and consumer goods sector through our advocacy, supplier engagement, philanthropy and innovation in product supply chain practices, while taking steps to strengthen the resilience of our business against the effects of climate change.
The Senior Manager II, Sustainability (Climate) will work to engage with our business to advance our efforts on reducing emissions by strategically planning to deliver zero emissions by 2040.
You'll Make an Impact by…
Implementing Walmart's strategic initiative strategy for climate within Walmart's global operations by collaborating with company business owners, suppliers, and external influencers (for example, non-governmental organizations (NGOs), government officials, academics); and ensuring Walmart's reputation and advocacy goals are enhanced and fulfilled through company strategic initiative efforts.
Managing multiple large, complex projects, processes, and programs that include independencies across multiple groups, including internal and external stakeholders to identify goals, success criteria assumptions, and risks; forecasting internal and external resources (for example, legal, finance, partners) based on projects and strategic goals; anticipating and ensuring resolution of complex and critical issues; monitoring progress as compared to plan; tracking expenditures and budgets; overseeing development of implementation materials; and ensuring alignment with similar company-wide initiatives to leverage or report out on.
Driving the execution of multiple business plans and projects by identifying customer and operational needs; developing and communicating business plans and priorities; removing barriers and obstacles that impact performance; providing resources; identifying performance standards; measuring progress and adjusting performance accordingly; developing contingency plans; and demonstrating adaptability and supporting continuous learning.
Managing the measurement and reporting of financial and non-financial (for example, improved environmental KPI's) company strategic initiative outcomes by working with other business units (for example, Finance, Operations, Real Estate) to create and maintain reports for tracking the benefit of strategic initiative projects; and partnering with multiple departments on incorporating Every Day Low True Cost and financial implications into business plans and budgets.
Serving as corporate spokesperson for strategic initiatives by developing and delivering strategic initiative messaging; participating in interviews with national and local media outlets; and presenting at conferences and speaking events.
You'll Sweep Us Off Our Feet if…
You are a visionary thinker backed by a strong strategic and analytical framing
You understand data modeling methods for financial investments and emission reductions
You

can influence executive leadership

and align various stakeholders, sometimes with diverging opinions
You are a strong team player with a self-starting attitude
You are a strong project manager
You have experience working with retail operations, energy, finance, and/or experience in sustainability programs is a plus
Qualifications
Minimum Qualifications: Bachelor's degree in Business Administration, Social Science, Communications, or related field and 4 years' experience managing cross-functional projects for governmental or non-governmental organizations, consulting firms, or corporations OR 7 years' experience managing cross-functional projects for governmental or non-governmental organizations, consulting firms, or corporations. 4 years' experience managing project teams in a matrix environment.
Preferred Qualifications: Business – International, Developing presentations, Preparing and executing budgets/ Masters: International Studies