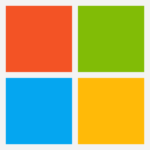 Website Microsoft
Location: Redmond, WA
Salary Range: $118,000-$188,000
Overview
The Responsible Sourcing team is accountable for the environmental, health and safety, human rights, ethics, and security impacts of our supply chain. We are looking for an experienced and motivated leader to join our team to lead the organizational efforts to establish and increase the protective posture of the Microsoft supply chain in cyber security, physical security, and transportation security areas.
The position is based in Redmond, WA and will report to the Senior Director of Responsible Sourcing. You will join a team of experts responsible for the end-to-end hardware supply chain compliance and sustainability programs.
Responsibilities
Accountable program owner of the supply chain security compliance management system and support various company-wide security initiatives to ensure compliance and continuously improve
Lead and coordinate cross functional teams to develop and implement the supply chain security compliance strategy and programs
Research, analyze, communicate and drive related stakeholder, legal and regulatory requirements, standards, best practices and provide strategic guidance to internal stakeholders to ensure compliance with requirements including NIST 800, CIS and ISO frameworks and standards.
Manage resources and tools to develop and deliver programs, materials and other related resources that supports the overall responsible sourcing strategy.
Develop evaluation and assessment methods and manage assurance program for end-to-end supply chain including understanding trends, vulnerabilities and opportunities for improvement.
Lead monitoring and corrective action closure with teams to ensure risks are addressed timely.
Required Qualifications
Bachelor's degree minimum, advance degree preferred
Eight or more years of demonstrated experience in supply chain informational and physical security compliance discipline
In-depth knowledge of supply chain security management systems and ability apply learnings across a hardware supply chain
Deep understanding of NIST/CIS/ISO security frameworks to develop management systems and mitigate risks
Strong leadership skills, and proven ability to influence and drive change
Strong communication skills required, including the ability to clearly express related concepts in verbal and written forms at the executive level
Demonstrated analytical, problem solving, team and project management, and collaboration skills
Knowledge of security operations in a corporate environment including protection methods, security validation, incident management, and software assurance.
Direct experience managing security projects across an enterprise organization with accountability for task and time completion status.
Commitment to investing in your own and team's growth and development
Knowledge of ISO related quality and security controls in distributed environment.
Proficient with IT monitoring tools and other related SW tools
Advanced user Excel and PowerPoint required
Ability to travel 0-25%, domestic and international travel may be required
Preferred Qualifications
One or more technical security certifications such as CISSP, CEH, CISA, CISM, or equivalent.
Advanced user PowerBI