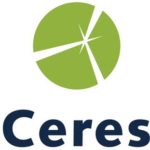 Website Ceres
Location: Boston, MA
Overview
Ceres' Food and Forests team builds investor and business leadership to improve protection and management of forests and other natural resources around the globe. We are seeking a Senior Manager, Food and Forests to lead our partnership strategy and manage our impact evaluation activities.
This position is designed for a highly motivated, experienced program manager looking to be an advocate for protecting and managing forests and other natural resources. This position will report to the Program Director, Food and Forests. This is a full-time position, based in our Boston office.
Organization Overview
Ceres is a sustainability nonprofit organization leading the most influential investors and companies to build leadership and drive solutions throughout the economy. Through our powerful networks and advocacy, we tackle the world's biggest sustainability challenges, including climate change, water scarcity and pollution, and human rights abuses.
Responsibilities
Develop external partnership strategy (with a focus on the food systems and forests space) enabling stronger collaborations with relevant stakeholders, funders and other organizations.
Develop, maintain, and expand relationships with external partners and key allies, such as non-profits, think tanks, and communications firms.
Work in partnership with the Program Director and the Development team to draft and edit fundraising proposals and foundations reporting.
Support the implementation and development of program management systems including developing goals, tracking KPIs and evaluating the results and progress of the program.
Work with the Program Director to lead the team's annual planning process. Develop and track team work plans designed to meet both grant outcomes and Ceres annual and strategic plans.
Manage team planning for the Ceres annual conference program and other events to educate stakeholders.
Travel to meetings and events, including international travel, as required.
Coordinate with other Ceres program teams (e.g. Climate & Energy, Water, Investor Network, Company Network,) as needed to accomplish organizational objectives.
Support team in training new staff or providing professional development to team members.
Assure that programmatic strategies maximize the impacts of our work through a lens of social and racial equity.
Qualifications
Seven or more years of relevant program management experience in the corporate sustainability sector.  Prior experience in an NGO moving corporate sustainability also welcome.
Experience in the development of programmatic plans and systems for measuring impact.
Oversight of the implementation of monitoring and evaluation systems
Strong relationship management skills
Demonstrated facilitation skills with the ability to bring divergent ideas to a productive conclusion.
Experience in strategy development and implementation.
Excellent written, presentation and speaking skills
Experience developing and managing budgets
Experience cultivating effective peer relationships across gender, race, ethnicity, and socio-economic backgrounds.
Interest in being part of a diverse workforce and willingness to support Ceres' Commitment to Inclusion and Equity
Willingness to travel as needed to accomplish duties noted above
Proficient with word-processing, spreadsheet, presentation, database, and e-mail computer applications