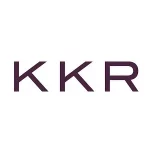 Website KKR
Location: U.S. Remote
Overview
KKR is a leading global investment firm that offers alternative asset management and capital markets and insurance solutions. With offices in over 20 cities across 16 countries and 4 continents, KKR sponsors investment funds that invest in private equity, credit and real assets and has strategic partners that manage hedge funds. KKR's insurance subsidiaries offer retirement, life, and reinsurance products under the management of The Global Atlantic Financial Group.
As a firm we manage investments across multiple asset classes and as individuals we are encouraged to think creatively to solve problems, explore opportunities, take on new responsibilities and challenges, put our clients first and contribute to our communities. We often measure success over years, not quarters. We value integrity in all that we do, whether it's presenting numbers accurately or being open and honest with a portfolio company executive. People want to do business with those they like and trust. It's a mantra instilled in all of us from the top down.
At KKR, we believe that diverse teams increase performance and produce better results. Teams consisting of employees with varied backgrounds and perspectives will help strengthen our Firm and our investment decisions. Therefore, in an effort to enhance the diversity of our organization, we are particularly focused on recruiting talent that will bring different experiences, capabilities, skills and viewpoints to our organization.
KKR is seeking a Senior Manager to join the Public Affairs team with a focus on supporting the assessment, management, and reporting of impact and ESG performance for the KKR Global Impact strategy. This role would be based in our New York office and report into KKR's Sustainable Investing team.
Responsibilities
Responsibilities related to impact and ESG monitoring and reporting:
Coordinate with investment teams and sustainability consultants to produce rigorous and transparent analysis on impact and ESG performance at the Fund and portfolio company level, for use in Global Impact Fund's annual Impact Report to its investors.
Support in the aggregation and quality control of impact and ESG metrics for use in external reporting to LPs, regulators, and broader public (e.g. KKR's Sustainability Report and Global Impact's brochure).
Collaborate with deal teams in the application of impact/ESG quarterly monitoring templates.
Responsibilities related to supporting portfolio companies:
Collaborate with companies, investment team and specialist consultants, to:
Implement leading impact measurement practices, designing metrics measuring contributions to the Sustainable Development Goals, and ensuring consistency in the design of third-party impact studies, such as outcome surveys and life-cycle assessments.
Embed ESG measurement and goal-setting into company practices, with a focus on:

Material ESG issues identified using SASB Industry Standards, and SASB metrics
KKR's cross-portfolio ESG ambitions relating to management & governance, climate, human capital and data responsibility (see p.11 of KKR's 2021 Sustainability Report)
Best practices in transparency and reporting, including use of credible third-party frameworks and benchmarking.
Responsibilities related to the investment process
Partner with the investment team and KKR's non-profit partners to implement KKR's impact management processes, including the development of an impact thesis and evaluating a potential investment's contributions to Sustainable Development Goal targets.
Collaborate with the investment team and specialist advisors in the scoping of ESG diligence, drawing on material ESG topics from the SASB framework and KKR's cross-portfolio Global Ambitions.
Support deal teams by reviewing expected impact projections and ensuring consistency in approach across transactions.
Responsibilities related to impact and ESG thought leadership
Conduct research and engage with external networks and specialists to ensure Global Impact's processes are aligned with leading practices.
Support Client Partner Group and Public Affairs teams to compile thoughtful content related to impact and ESG topics for use in stakeholder materials.
Qualifications
A successful candidate typically will have three to five years of work experience and a background in at least one of the following, or associated fields with overlap in critical competencies: responsible investment, sustainability management, impact management, and reporting.
Desired:
Passion for impact, the environment, and sustainable business
Comfort with Excel and quantitative data; for example, academic or work experience in compiling databases, performing quality checks and trend analysis
Strong analytical skills; ability to review information and develop recommendations categorized by level of priority
Strong project management skills; ability to manage longer-term with interim deadlines
Excellent written and verbal communication skills
Comfort and credibility working in collaboration with portfolio company executives
Strong cultural fit – teamwork, proactive/self-starter, results oriented and integrity