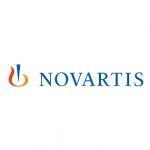 Website Novartis
Location: Basel, Switzerland
Overview
5! That's the number of strategic pillars established to enable Novartis to become a sector leader on human rights. Join an ambitious team of human rights experts steering Novartis toward further implementation of the UN Guiding Principles on Business & Human Rights.
The Senior Manager will support the Head of Human Rights in developing and implementing the Human Rights strategy, including co-developing high-impact solutions to address human rights risks and impacts in Novartis own operations and supply chains.
Responsibilities
Participate in human rights strategy sessions and help set the direction of the program with the Head of Human Rights

Manage the implementation of several strategic work streams under the strategy, including being held accountable for final deliverables, internal collaboration and engagement, project management, and other KPIs as set by the team

Responsible for supporting the development and delivery of the internal human rights training program

Support on providing expert guidance on human rights assessments, prioritization, and development of mitigation strategies. Participate in selected assessments at Novartis sites, ensuring that relevant human rights topics are covered and any remediation plans are implemented.

Support on representing the Novartis Human Rights team in a variety of external settings (e.g. Pharmaceutical Supply Chain Initiative (PSCI), the BSR Human Rights Working Group), conference events, speaking panels and webinars. The Senior Manager will also be responsible for contributing to Novartis' reporting efforts on our corporate responsibility report (Novartis in Society) and modern slavery statements.

Be a champion of, and actively promote, respect for human rights in Novartis business activities, including own operations, supply chains and surrounding communities.

Be open, curious, entrepreneurial, and take the initiative to identify and implement new ideas and ways of embedding human rights in Novartis' policies, operations and activities.
Minimum Requirements
What you will bring to the role:
Advanced degree in either Human Rights, Law, Political Science, Public Policy; human rights related course work is a plus
Additional languages are a plus
Experience: 5 – 8 years implementing the UN Guiding Principles on Business and Human Rights (UNGPs), preferably in a company setting, or as an external consultant working closely with internal corporate stakeholders
Human Rights Field Assessment Experience as well as International Human Rights Exposure
Human Rights Training Non-Profit Experience
Excellent interpersonal skills to include demonstrative stakeholder management experience
Ability and willingness to travel internationally, including up to 10 days at a time for a maximum of 6 times a year
Why Consider Novartis?
799 million. That's how many lives our products touched in 2019. And while we're proud of that fact, in this world of digital and technological transformation, we must also ask ourselves this: how can we continue to improve and extend even more people's lives?
We believe the answers are found when curious, courageous and collaborative people like you are brought together in an inspiring environment. Where you're given opportunities to explore the power of digital and data. Where you're empowered to risk failure by taking smart risks, and where you're surrounded by people who share your determination to tackle the world's toughest medical challenges.
Imagine what you could do at Novartis!