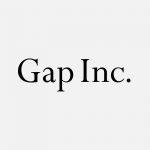 Website Gap Inc.
Location: San Francisco, CA
Overview
Our brands bridge the gaps we see in the world. Old Navy democratizes style to ensure everyone has access to quality fashion at every price point. Athleta unleashes the potential of every woman, regardless of body size, age or ethnicity. Banana Republic believes in sustainable luxury for all. And Gap inspires the world to bring individuality to modern, responsibly made essentials.
This simple idea—that we all deserve to belong, and on our own terms—is core to who we are as a company and how we make decisions. Our team is made up of thousands of people across the globe who take risks, think big, and do good for our customers, communities, and the planet. Ready to  learn fast, create with audacity and lead boldly? Join our team.
The Global Climate Program Sr. Manager supports the Environmental, Social, and Governance Function, Brands, Gap International Sourcing, Strategy, DC and Store Operations, Product Sustainability, and other cross-functional partners in leading the key work streams in the Climate Program. The Sr. Manager sets the vision and strategy for Gap Inc.'s Climate program globally, including reduction and mitigation of GHG emissions within our broad operations and supply chain, as well as carbon embedded in our products. This includes driving achievement of Gap Inc.'s 2030 Science Based Target and 2050 Carbon Neutral ambition.
Responsibilities
Strategy Development
Research innovative energy and climate initiatives while maintaining benchmarking on industry and beyond.
Collaborate with leadership team and cross-functional departments to influence Inc. strategy, addressing climate mitigation, risk and adaptation
Integrate climate strategy into Inc. enterprise activities: Develop an understanding of green transportation, electric vehicle infrastructure and logistics and collaborate with internal team members – engineering, transportation, store ops, suppliers to address our Scope 3 footprint for Upstream and Downstream Transportation and Distribution
Coordinate across all engaged teams to provide Program Management for GHG workstreams: In conjunction with the Environmental Capability Building team, Product and Supply Chain Sustainability team, work to further the strategy for net zero and ensure funding for annual targets to tackle our footprint for Scope 3 – Purchased Goods & Services
Strategy Implementation
Establish and manage the Climate Working Group of internal team members with representatives from Logistics, DC Engineering, Finance, Store Ops to source additional renewable energy projects (eg PPAS, VPPAs) to address our energy footprint
Partner with the Water team on Gap Inc.'s Climate Resilience roadmap and programming for owned operations and supply chain while ensuring the inclusion of climate justice as a lens towards all new programs and policies
Stakeholder Management & Policy Engagement
Work with external organizations (for example, non-governmental organizations (NGOs), government officials, regulators, academics) to influence policy and legislation that supports Gap Inc.'s climate ambitions
Manage stakeholder relationships within the Climate space – RILA, CERES, CEBA and more and establish Gap Inc. as a leader in Climate through our presence on various working groups, as well as align with Textile Exchange's Climate+ strategy
Reporting and Disclosure
Develop and manage an entity-wide, asset-level, and supply and value chain climate scenario risk analysis in line with TCFD and other reporting expectations
Engage the Finance team to report on climate risk impacts for investors in accordance with existing and emerging regulations
Coordinate with the ESG metrics team to ensure accurate reporting across Scope 1, 2, 3 while taking into consideration investments in RECs and offsets.
Liaise with Waste and Circularity teams on carbon impact of new business models and waste programs
Partner with Product and Supply Chain teams to develop accurate methodology and tracking against supply chain climate interventions
Qualifications
Strong knowledge and understanding of Climate Change and GHG Emissions, including the GHG Protocol, Science Based Targets, Carbon Neutral/Net Zero, Renewable/Clean Energy, Power Purchase Agreements, and related public policy
Demonstrated experience in building, manufacturing, and transportation emissions and mitigation pathways
Understanding of embedded product GHG emissions, including Life Cycle Assessment
Strong ability to influence and collaborate
Vision and Strategy setting and execution
Ability to engage external stakeholders and represent Gap Inc. as a leader in Climate
Demonstrated project management experience
Strong organizational skills
Ability to manage multiple tasks and projects simultaneously under minimal supervision
Strong analytical skills
Proven ability to work across geographies and cultures
Knowledge of sustainability issues, trends and risks
General understanding of the retail industry, specifically as it relates to social and environmental impact, sourcing and the apparel manufacturing industry
Good oral, written and formal presentation skills, including ability to communicate complex ideas in a clear and concise manner
Ability to work to tight timelines
Attention to detail while effectively handling multiple demands and competing priorities
Ability to adapt style to a variety of cultural perspectives
Open availability and flexibility to work according to the needs of the business
Proficient in use of MS Word, Excel, and PowerPoint