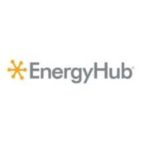 Website EnergyHub
Location: Brooklyn, NY
Overview
The Senior Manager, Electric Vehicle Business Development helps drive new EV growth initiatives at EnergyHub. You know the top companies and people in the electric vehicle OEM, electric vehicle charging, telematics, and electric vehicle software service providers space, and can use that knowledge and network to help us identify, build and maintain relationships with external partners who can help us develop new business opportunities, add value to our platform, and create long-term revenue opportunities for us and our partners. You're at the cutting edge of our business strategy, helping to expand our industry-leading partner ecosystem to allow us to continue to deliver cutting-edge EV management solutions to our utility clients.
What You'll Do
Identify and track electric vehicle industry trends to find new business opportunities for EnergyHub, working in collaboration with EnergyHub's executive, strategy, product marketing, and corporate development teams
Maintain knowledge of EnergyHub's EV business and product roadmap in order to identify partners who could potentially benefit EnergyHub's growth plans
Develop and maintain knowledge of potential partners across our industry, including electric vehicle OEM, electric vehicle charging/supply equipment, telematics and electric vehicle software service providers
Identify and build strong connections with key senior (VP/C-suite) stakeholders at potential partners in order to facilitate the growth of these partnerships
Make the case with new and existing partners for win-win partnership models that serve EnergyHub's long-term business goals
Negotiate contracts with potential partners, working in collaboration with EnergyHub's in-house counsel
Manage partnership evolution over time with key partners to ensure that each partner's business objectives are continually met
Maintain relationships with senior stakeholders at our existing business partners, post-contract, in order to ensure that the
partnership operates effectively and helps us achieve our business goals for the partnership
Be one of the external faces of EnergyHub, representing the company by speaking on panels and attending industry conferences
Advise the senior team on overall corporate strategy related to EV business development
What We Look For
6-8 years of experience in business development, partnership management, or consulting in the automotive, EV charging, or EV software industries
Strong interpersonal skills, with a demonstrated track record of developing deep and lasting relationships with senior leaders in technology-oriented industries
Comfortable explaining new business models to potential partners and convincing them to work with you
Strong critical thinking and analytical skills
Demonstrated success in understand business and product requirements and incorporate these requirements into successful partnership models
Comfortable with independent action and decision-making
Excellent verbal and written communication and presentation skills
About EnergyHub
EnergyHub is a growing enterprise software company that works with the most forward-thinking companies in smart energy. Our platform lets consumers turn their smart thermostats, electric cars, water heaters, and other products into virtual power plants that keep the grid stable and enable higher penetration of solar and wind power. We work on technology that already provides energy and cost savings to millions of people through partnerships with the leading companies in the Internet of Things.