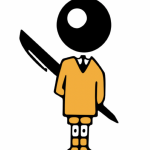 Website BIC
Location: Clichy, FR
Overview:
As a member of Sustainable Development Team, the ESG Manager is in charge of the Non-Financial Reporting, the relationship with non-financial ratings agencies, part of the content of the Integrated Report. The candidate will and in particular: coordinate the Non-financial reporting and auditing with the URD, following non-financial ratings, closely monitor the evolution of the regulation (CSRD)
Responsibilities:
•    In charge of ESG watch (regulation and best practices) and the implementation of new sustainability requirements (CSRD and EU Taxonomy).
•    Coordinate internal ESG studies (Climate change risk analysis and double materiality)
•    Effectively integrate ESG across all financial and investor communications and Support the Shareholder Engagement team with ESG investor messaging including ESG Portal in IR website, newsletters and press releases.
•    Lead the relationship with non-financial agencies, perform analysis of BIC's ESG scores and highlight opportunities for improvement including CDP disclosure coordination and UN Global Compact Communication on Progress.
•    Track and ensure that BIC's public data is correctly reflected in ESG scores.
•    Lead the Integrated Report creation and publication in close partnership with the Financial Communication manager.
•    Collaborate with legal, GSC, GII (SD department), Lighters and Commercial teams to respond appropriately to ESG-related investor enquiries.
•    Serve as an internal expert on ESG matters.
•    Manage the ESG budget.
Additional Responsibilities Include: Lead and coordinate ESG reporting and disclosures (NFPS) including:
Third party audit execution
Data collection processes for Education and Human Rights KPIs
NFPS qualitative update, copywrite and formatting
Implement projects to improve data collection processes.
Qualifications
Confirmed experience (8 years minimum)
Fluency in the fundamentals of ESG and Corporate Responsibility (Corporate, Rating Agency, Financial institution)
Organization, rigor, autonomy, curiosity, analytical skills, meticulous attention to detail in analyzing and managing large data sets, good level of interpersonal communication
Expert-level in Excel spreadsheet and PowerPoint presentation skills
Fluent French/English required