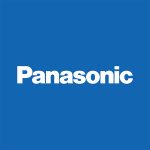 Website Panasonic
Location: Washington, DC
Overview
Every moment of every day, people all over the world turn to Panasonic to make their lives simpler, more enjoyable, more productive and more secure. Since our founding almost a century ago, we've been committed to improving peoples' lives and making the world a better place–one customer, one business, one innovative leap at a time. Come join our journey.
Click here to learn more about how Panasonic is creating a better life, a better world. Watch this video to see how our employees are shaping the technologies that move us.
Senior Manager – Energy and Sustainability Policy will help set priorities, design and implement advocacy and lobbying strategies, and monitor legislative and regulatory developments on a wide range of sustainability, energy, environmental and CSR issues at all levels of government in the United States, and to a lesser extent Canada and Mexico. The position will work closely with multiple internal stakeholders including Panasonic CSR, Communications, Legal and the numerous business units.
Responsibilities
Strategy:
Responsible for identifying, monitoring, and developing advocacy strategies on a wide range of energy and sustainability public policy issues.  This will include energy, sustainability, environment and CSR issues impacting Panasonic North America's multiple business units, including Panasonic Energy North America, the largest producer of lithium ion batteries in the world located in Nevada.
Collaboration:
Work with Vice President, Corporate and Government Affairs, government affairs staff and key internal stakeholders at Panasonic North America (CSR, Communications, Environment) and Panasonic Corporation to develop and execute lobbying strategies the Congress, the US Administration, and state and local governments.
Position Panasonic as a leader in Washington, DC on environmental and sustainability issues; energy policy including battery and solar regulations; CSR and supply chain issues; and regulatory issues impacting refrigerants, indoor air quality and others, among others.
Work closely within key trade associations to advance Panasonic's priorities. These include the Zero Emission Transportation Association, the Motor and Equipment Manufacturers Association, Auto Innovators, Consumer Technology Association, among others.
Provide analysis on key issues, draft position papers and briefing documents for senior leadership.
Candidate must be flexible and adaptable to change in a fast paced and changing environment.
Qualifications
Education & Experience:
5-10 years of experience in Washington, DC with a focus on sustainability, energy, environmental and CSR-related public policy.
Administration, Capitol Hill or trade association experience preferred
Bachelor's Degree is required, Masters preferred
Competencies:
Team player – work collaboratively with GPA office, other internal departments and across US and global business
Flexibility – Ability to be flexible and take on new assignments with a changing portfolio
Ability to work within a complex, global company
Communications:
Strong communication skills – particularly writing and public speaking
Ability to develop and conduct briefings for senior company leadership and policymakers
Other Requirements:
Strong presentation skills and ability to analyze issues
Ability to travel and represent company in public forums
Desire to proactively engage and advocate on behalf of the company
10% travel (one trip to Japan annually and other domestic business trips)