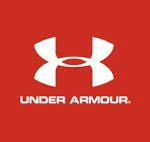 Website Under Armour
Location: Baltimore, MD
Overview
Under Armour has one mission: to make you better. We have a commitment to innovation that lies at the heart of everything we do, not just for our athletes but also for our teammates. As a global organization, our teams around the world push boundaries and think beyond what is expected. Together our teammates are unified by our values and are grounded in our vision to inspire you with performance solutions you never knew you needed but can't imagine living without.
The Sr. Lead, Environmental Sustainability, will report to Director, Environmental Sustainability and is responsible for managing UA's Climate Action and broader supplier environmental strategy evolution, refinement, and implementation. The Sr. Lead will manage cross-functional partnerships and improvement plans, research and implement necessary IT systems, as well as track and report progress in achieving goals, targets and against KPI to internal and external stakeholders and in related sustainability reporting. This role will also be responsible for refining and managing the implementation of supplier environmental engagement strategy, including in collaboration with external partners. The Sr. Lead will also manage and expand UA's environmental supplier self-assessment, verification, and capacity-building programs, including related further incorporation into UA's Operating Model and play a key role in the Planet and/or Product Working Groups.
Responsibilities
Working with Director, Environmental Sustainability and cross-functional peers, co-manage Sustainability Leadership Council's Planet Working group to ensure cross-functional progress on Climate Action and strategy for other impact areas, collaborating with Lead, Environmental Product Sustainability. Establish UA's annual CDP score improvement plan, gather data for and submit CDP disclosures, ensure implementation, and lead on related data collection, analysis and reporting (including SASB, TCFD, GRI, for example). Research, refine and implement plan for adapting existing and/or using new related IT systems.
Refine and manage the implementation of supplier engagement strategy on decarbonization, if necessary, with external partners. Support continually refining and managing UA's overall strategy for environmental supplier engagement, impact reduction (water, waste, etc.), collaborating on its implementation with Eastern and Western Hemisphere Sustainability Leads and their teams, other brands, and 3rd-party consultants and multi-stakeholder initiatives (e.g. SAC, AII, etc.)
Manage and expand supplier FEM self-assessment and verification, further incorporating FEM program into Operating Model/work by other teams, and ensuring progress toward UA's Higg FEM, Climate Action, and other targets related to suppliers.
Manage the expansion of T2 and T1 capacity-building programs. Support value chain traceability and mapping and related work.
Create content for communicating about related UA work to internal and external stakeholders.
Qualifications (Knowledge, Skills & Abilities)
Significant understanding of science-based targets and CDP Climate (and ideally Water) and other environmental sustainability reporting
Significant understanding of apparel, footwear, and equipment supply chains and manufacturing processes
Experience managing working groups
Supervisory experience
Knowledge of energy/climate IT systems helpful
Knowledge of, and experience with, ESG/SRI related issues helpful;
Experience in engaging with environmental/climate action focused external stakeholders helpful.
Education And / Or Experience
Graduate Degree focused on corporate environmental sustainability and/or energy, additional MBA preferred (or other relevant experience)
6-8 years of fast-paced work in corporate environmental sustainability, related climate and/or water-focused consulting, or apparel/footwear supply chains, including in manufacturing