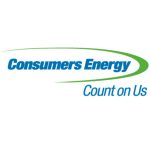 Website Consumers Energy
Location: Michigan
Overview
The Senior Financial Analyst will support the business's accelerated growth plan by researching and evaluating the renewable project acquisitions and development efforts for managing financing (debt, tax equity and equity) efforts.  They will support Financial Planning &Analysis activities for budgeting, integrated financial planning, performance reporting, and forecasting to support proposal efforts and ensure the financial health of the renewable energy projects.
Responsibilities
Support/manage debt, tax equity and equity financings for pipeline of renewable energy assets; including coordinating with banks and investors on their due diligence efforts, managing third-party consultants and managing analysis related to debt and tax equity investment sizing.
Support/Manage budgeting, forecasting, and reporting process; including regular interface with accounting, asset management and performance management teams to ensure accuracy of data and forecast models. Work with asset managers to provide insightful analysis of monthly financial results and identify drivers to improve financial performance.
Participate in project due diligence process for wind, solar and storage projects. Perform market analysis and create/modify financial models to support evaluation, business case development and deal structure negotiation.
Support business development team on renewable energy projects (wind, solar and storage) from initial screening through bid submission by providing financial modeling and sensitivities analysis for project evaluations.
Manage Enterprises Strategic and Financial risk mapping efforts utilizing the risk mapping process.
Knowledge, Skills, and Abilities
Experience in financial modeling and proficiency in Excel required
Be able to interface with asset managers, CMS accounting, treasury, tax and risk groups; lenders; and investors effectively and efficiently.
Knowledge of economic and accounting principles and practices, the financial markets, banking, and the analysis and reporting of financial data.
Qualifications
Bachelor's Degree in finance, Accounting or Engineering or equivalent fields of study.
7+ years of experience relevant to the career job description above.
Preferred Qualifications
Master's degree in Business or Finance
Certified Financial Analyst preferred
Experience in renewable energy fields (wind, solar, or storage).