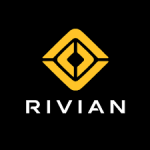 Website Rivian
Location: Palo Alto, CA
Overview:
Rivian is on a mission to keep the world adventurous forever. This goes for the emissions-free Electric Adventure Vehicles we build, and the curious, courageous souls we seek to attract.
As a company, we constantly challenge what's possible, never simply accepting what has always been done. We reframe old problems, seek new solutions and operate comfortably in areas that are unknown. Our backgrounds are diverse, but our team shares a love of the outdoors and a desire to protect it for future generations.
Role Summary
Rivian is looking to hire a Senior Financial Analyst to support our general and administrative (G&A) teams. The Senior Financial Analyst will support our People and Legal teams as finance partner driving efficient budgeting, insightful reporting, and business case development and evaluation with the ultimate goal of helping Rivian fulfill its mission of keeping the world adventurous forever.
Responsibilities

Be a key strategic partner for our G&A leadership team, interacting with Chief People Officer and Chief Legal Officer
Serve as a trusted partner to the G&A organization by articulating, reviewing, and analyzing financial forecasts, and executing financial planning needs
Consolidate and build financial plans for the G&A organization, including collecting and tracking headcount and operating expenses
Prepare and present insightful analysis to support leadership in decision-making
Conduct variance analysis to forecast, track KPIs, and identify opportunities for improvement and optimization across People and Legal orgs as well as company-wide compensation
Partner with Accounting and other Finance teams to perform monthly and quarterly close responsibilities; includes managing accruals and preparing close presentations
Qualifications

A passion for sustainability and keeping the world adventurous forever
Bachelor's degree (MBA/CPA a plus) in Finance, Accounting, or related field preferred
Minimum 4+ years of related business experience in Finance, preferably in a public company
Top-tier analytical, critical thinking, and problem-solving skills
Ability to adapt in an ever-changing and ambiguous environment with imperfect data
Meticulous attention to detail with an ability to step-back and see the big picture
Ability to effectively articulate financial stories in a clear and concise manner, written and verbally
Experience managing budgets and/or driving cost management initiatives
Strong interpersonal and team-building skills; ability to work collaboratively with a diverse team and influence/drive change across functional and business boundaries
Strong Excel, Word, and PowerPoint skills; experience with SAP and Tableau
Strong project management, planning, and organization skills, including ability to drive multiple projects simultaneously while flexibly prioritizing in a fast-paced, high growth environment
Continuous improvement attitude: ambition to suggest and implement best practices
Salary Range

Salary range for Palo Alto, CA based applicants: $104,000 – $120,000 annually (Actual compensation will be determined based on experience, location and other factors permitted by law)
Benefits Summary

Benefits Summary: Rivian provides robust medical/Rx, dental and vision insurance packages for full-time employees, their spouse or domestic partner, and children up to age 26. Coverage is effective on the first day of employment, and Rivian covers most of the premiums.