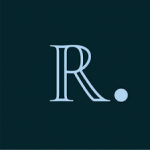 Website Rockefeller Capital Management
Location: New York, NY
Overview:
Rockefeller Capital Management is a leading independent financial services firm led by President & Chief Executive Officer Gregory J. Fleming, offering global family office, wealth management, asset management and strategic advisory to ultra-high-net-worth individuals, families, institutions, and corporations. The firm oversees approximately $85 billion in client assets. Headquartered in New York City, the firm has over thirty offices across the United States.
Rockefeller Capital Management launched in March 2018 following the acquisition of Rockefeller & Co., Inc., the legacy Rockefeller family private investment office. Our firm is built upon the 139-year history of excellence in global family office and investment management of the Rockefeller family.
Rockefeller Asset Management (RAM), a division of Rockefeller Capital Management L.P., serves institutional investors, individuals, and families. RAM offers equity, alternative, and fixed income strategies across active, systematic, and thematic investment approaches. With over 30 years of ESG-integrated global investing experience, we pair our distinctive worldview with a long- term horizon in search of outperformance over multiple market cycles. Our approach is driven by a disciplined process and a collaborative culture. We believe that the intellectual capital built throughout three decades of ESG investing experience, constructive shareholder engagement approach, and award-winning ESG research provides us insights not commonly found in the investment community. As of June 30, 2021, RAM had $12.5B in assets under management.
RAM's fundamental, quantitative, and engagement analysts are responsible for researching and engaging with companies across all geographies and market capitalizations. The goal of the research process is to enhance alpha returns via ESG-integrated analysis. The goal of shareholder engagement is to create shareholder value and catalyze positive change. Members of the Engagement Team work closely with fundamental analysts, portfolio managers, and other members of the investment team. We are looking for an experienced ESG Engagement Analyst. The candidate will lead constructive dialogue with a significant number of companies across the portfolio to influence change on material ESG issues. The candidate will also contribute to shaping our engagement strategy and support the team's development. The role will report to the Director of Shareholder Engagement.
Responsibilities:

Research companies to identify areas of ESG improvement aligned with our philosophy of generating alpha and outcomes.
Communicate with management at investee companies to encourage improvement on material ESG issues that seek to enhance shareholder value.
Using an entrepreneurial mindset, bring innovation and creativity to help scale the shareholder engagement process. Provide recommendations for strengthening and improving the process.
Support the shareholder engagement process associated with the launch of new products and strategies.
Contribute to the development of shareholder engagement campaigns focused on specific themes such as climate change, human rights, and ocean health.
Participate in ESG industry working groups coordinated by organizations such as the UN, SASB, PRI, Ceres, and ICCR, among others.
Support additional activities as assigned, including reporting and other firmwide initiatives.
Qualifications:

3-7 years of relevant professional experience in the field of shareholder engagement and investment stewardship
Bachelor's degree required.
Subject matter knowledge of ESG issues, including governance principles, GHG emissions reduction strategies, human rights and labor issues, regulatory frameworks, and other emerging trends
Knowledge of sectors including marine transportation, aquaculture, agriculture, plastics and chemicals and ability to apply this knowledge to identify business actions that would benefit ocean health
Strong writing, organizational, and communication skills with the ability to work collaboratively in a team environment
High emotional intelligence and self-starter with an entrepreneurial mindset
Proficient in Excel and ability to learn new technologies quickly