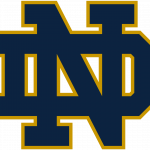 Website University of Notre Dame
Location: Notre Dame, IN
Overview
The University of Notre Dame strives to be a leader in sustainable operations, education and research, and a role model for responsible citizenship. Notre Dame recognizes its responsibility to conserve the natural environment while promoting long-term economic and social justice for all members of society and works to foster a pervasive focus on the connection between environmental stewardship and the Common Good.
The amazing people on our team often cite the great work culture, the distinctive mission, the opportunity to build a career, and comprehensive best-in-class benefits, including a variety of educational benefits for employees, their spouses, and children. We need a passionate, knowledgeable, collaborative driver of change to lead our Office of Sustainability and to make a significant impact within our University and our broader community.
Responsibilities
Lead a talented and dedicated team of 3-4 sustainability professionals by providing direction, feedback, support and opportunities for professional growth. Ensure staff members have the required level of experience and expertise to address key topics and issues. Provide support to the team in directing the work of several student interns, ensuring their work supports progress towards goals set out in our Comprehensive Sustainability Strategy .
Lead the campus-wide work relative to the University Comprehensive Sustainability Strategy, which is grounded in catholic social teaching; ensure engagement from all facets of campus (faculty, staff, graduate students, undergraduate students); lead the work of the Standing Committee and small working groups to ensure goals are updated routinely and progress is achieved. Report out to executive leadership regarding progress and provide recommendations for future actions.
Provide Sustainability content and subject matter expertise to leadership and campus partners to guide action plans and tactics to achieve progress toward the University's sustainability targets / goals.
Lead the Sustainability team in developing new programs and initiatives to meet operational goals and to constantly increase campus constituent engagement in sustainability programs and initiatives.
Create and nurture partnerships within Notre Dame and with external entities (surrounding community, University partners, etc.) to drive progress towards targets/goals.
Lead projects and initiatives as needed.
Qualities for Success
Commitment to diversity and inclusion
Commitment to carbon and waste reduction — to caring for our common home
Compassionate leadership
Ability to build strong, collaborative relationships with a variety of stakeholders
Curiosity to find solutions to complex problems
Effective communication and presentation skills
Accountability
Ability to drive change
Minimum Qualifications
Master's degree or Bachelor's degree with advanced certification in Sustainability, Engineering, Environmental Management/Studies/Science, or a related field.
Seven or more years professional (non-internship) experience, including at least two years in sustainability or environmental programs. Experience working with and facilitating diverse groups to create specific action plans. Deep knowledge of sustainability topics and best practices. Ability to track and measure progress and represent in written and graphical manner. Strong analytical, organizational and planning skills. Excellent research, writing and communication skills, project management, partnership building, and ability to work individually and in a team.
Preferred Qualifications
Advanced degree in Sustainability or a related field.
Experience in a higher education work environment.
Experience implementing sustainability methods and practices in a business, non-profit or educational setting.
Experience identifying and pursuing grant funding, rebate programs, or other savings programs.
Experience in project management and partnership building.