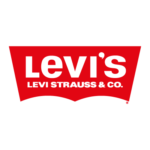 Website Levi Strauss & Co.
Location: Remote
Overview
You're an original. So are we.
We're a company of people who like to forge our own path. We invented the blue jean in 1873, and we reinvented khaki pants in 1986. We pioneered labor and environmental guidelines in manufacturing. And we work to build sustainability into everything we do. Our brands stand for freedom and self-expression around the world.
Where we lead, others follow. For more than 160 years, we've used the strength of our brands to lead with our values and make an outsized impact on the world. We employ more than 15,000 people globally to support our great brands: Levi's®, Dockers®, Denizen® and Signature by Levi Strauss & Co.™
In this role as the Sr. Director of Sustainability, you will create leadership for LS&Co. by managing performance for current and future sustainability programs and support the overarching strategic business plan (SBP). You will develop a long-term vision for program evolution and where LS&Co. should lead. You will ensure that the programs are designed to be embedded within the organization where ownership and performance can be realized. You will also oversee global scope across all functions with sustainability goals. You will promote progress and support approaches that will lead to transparency and leadership. You will report to the Chief Sustainability Officer.
Responsibilities
Establish a process for prioritization and focus for the sustainability efforts of the company
Anticipate long-term megatrends and benchmark to determine where LS&Co. should lead
Manage the development of a long-term sustainability strategy for LS&Co.
Manage sustainability performance across the company to inform decisions
Provide expertise to leaders on a broad range of business-critical topics and impact areas
Identify new areas for LS&Co. to lead and create proposals for executive leadership
Lead the creation of roadmaps in close collaboration with internal partners for eventual functional ownership
Work closely with the Transparency, Disclosure and Reporting lead to ensure that strategies and programs meet the needs of our stakeholders
Partner with the Acceleration and Responsible Sourcing organization to ensure that the programs and roadmaps are designed to be practical, focused and efficient.
Qualifications
Bachelor's Degree; Masters Degree preferred
12+ years of experience across multiple fashion brands
Maintain an externally facing mindset, including staying on top of consumer, competitive, and

macroeconomic/geopolitical

trends
Deep knowledge of sustainability and understanding trends and actions taken by competitors across the apparel industry/other industries
Ability to influence all levels of the organization to understand the benefits of our approaches to deliver increased sustainability reputation for LS&Co.
Can influence to support vision and direction
Can create science-based collaborative approach to sustainability that is solid and credible