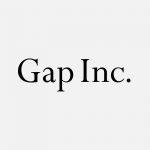 Website Gap Inc.
Location: San Francisco, CA
Overview
Our brands bridge the gaps we see in the world. Old Navy democratizes style to ensure everyone has access to quality fashion at every price point. Athleta unleashes the potential of every woman, regardless of body size, age or ethnicity. Banana Republic believes in sustainable luxury for all. And Gap inspires the world to bring individuality to modern, responsibly made essentials.
This simple idea—that we all deserve to belong, and on our own terms—is core to who we are as a company and how we make decisions. Our team is made up of thousands of people across the globe who take risks, think big, and do good for our customers, communities, and the planet. Ready to  learn fast, create with audacity and lead boldly? Join our team.
With a focus on the customer, great product, and leveraging supply chain and vendor opportunities, the Old Navy Production team delivers responsive capabilities, fit excellence, product innovation and quality, as well as great cost, enabling the brand to bring innovative product to customers around the world.
As the Old Navy Senior Director of Sustainability, you will envision a greener future that focuses on the right to products and environment conditions that improve quality of life for all. You will be an ambassador and culture influencer to integrate sustainability into who we are and what we do.
In the role, you will develop Old Navy's strategic direction for sustainability across our production ecosystem. You will set ambitious goals, introduce sustainability principles, and integrate sustainability processes and practices across our product categories, stores, and global supply chain.
You'll bring our sustainability strategy to fruition by developing, implementing, and optimizing solutions for our product that positively impact our environment and the communities we are a part of. You will leverage our unique capabilities of scale, design, marketing, supply chain, and local knowledge across the world to bring our vision to life to positively impact people, communities, and the planet.
You will partner across the organization, including other brands, design, merchandising, strategy, and supply chain teams to evaluate, analyze, and execute upon strategic opportunities that move the company and our brand forward on product sustainability commitments.
The Senior Director of Sustainability will report to the VP, Production – Technical Design, Quality, Fabric R&D and Sustainability
Responsibilities
Drives the end-to-end development, execution, and communication of Old Navy's product sustainability strategy
Sets vision and strategies to create value through aligning supply chain capabilities with brand product architecture, design direction and inventory opportunities
Collaborates with, and influences key stakeholders including Design, Sourcing, Merchandising, Fabric R&D, Quality, Distribution, and Transportation
Leads Old Navy Sustainability team including establishing the team and developing team members
Develops Old Navy sustainability roadmap and operational plan to delivery on our strategy
Introduces reporting, data and analysis to share our progress and story tell our sustainability journey
Represents Old Navy in select external engagement opportunities, including speaking opportunities, industry meetings and sustainability conferences
Serves as thought leader for product sustainability; proactively identifies and communicates business issues by researching market, competitive, consumer, vendor, NGO, and other relevant trends to bring recommended best practices in market to leadership team to inform practices
Drives organizational effectiveness by fostering understanding of the value within product sustainability and clearly delineate roles across teams
Builds a culture that drives simplification, eliminates redundant, non-value add work and streamlines process
Create and maintain a positive environment that promotes high performance standards and attainment of goals
Qualifications
15+ years of experience including significant product and material sustainability experience as well as sourcing/supply chain, product development, and/or production experience.
Bachelor's degree required, MBA or other graduate degree focused on engineering and/or sustainability preferred
6+ years of people management experience
Thrives in a highly collaborative environment, working with diverse cultures, and influencing people
Strong project management and communication skills as well as ability to work successfully with peers, teams, and executives in a matrixed organization
Knowledge of how apparel and non-apparel industry businesses, strategies and the competition operate in the marketplace, and ability to use this knowledge to inform and influence environmental and product sustainability strategies and practices
Experience working for a corporation with multiple brands
Experience driving sustainability in a corporation with a complex supply chain
Advanced analytical skills to support the analysis and interpretation of sustainability impacts on businesses and value chains
Experience in manufacturing, economic evaluations, and operations management
Domestic and international travel may be required up to 10-15% of time
Passionate about global sustainability and making a long-term impact on people, our planet, and communities