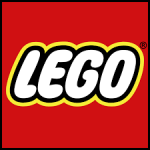 Website Lego
Location: Denmark, Billund, South Denmark; United Kingdom
Overview
Do you want to bring play to children to help them build the breadth of skills needed to thrive in an ever changing world , and at the same time work in a global company with a vision to be a global force for learning through play? This is a unique opportunity to bring the LEGO® mission to life and create outstanding impact for children in the our local communities and for LEGO colleagues.
Responsibilities
The Social Impact and Partnerships (SIP) team is leading and driving our programs to bring Learning Through Play to children in need in the LEGO local communities around the world, through partnerships, programs and volunteering. This role has the following focus areas:
Lead the EMEA team to deliver the SIP program in respective geographies, in line with the overall sustainability ambition and strategy
Act as Lead Person for the LEGO Group's collaboration with the LEGO Foundation, ensuring alignment on key objectives and overall processes to deliver impactful programs for children around the world. In coming years specifically look to take our shared agendas and collaboration to the next level to the benefit of children.
Leading the global SIP strategy development and lead ad hoc strategic projects within SIP, including initiatives to set future ambitions and revisit delivery models across programs
Lead global operations for the Local Community Engagement program, including child safety measures, due diligence and financial processes
Lead continuous improvement in both generating impact on children our daily operations and corporate reputation
We also seek to encourage and enable all LEGO colleagues to be lifelong learners bringing learning through play to their workplaces, homes and communities. This is done via a variety of play programs eg. our annual Play Day event plus our ongoing initiatives such as Play Starter for new joiners, Play Agent for a deeper dive in theory and hands-on practical applications and much more!
Play Your Part in Our Team Succeeding
You will be a part of a global Social Impact and Partnership team of 25+ colleagues that drive different projects globally. We are passionate about reaching more children all over the world, supporting their development through play and crafting strong collaborations with our current and future partners. This role will report to the VP, Social Responsibility and be part of the Social Responsibility Leadership Team.
Qualifications
Minimum a Bachelors degree (ideally Masters)+ 10 years experience in CSR/Sustainability, corporate social responsibility and/or international philanthropy and/or consulting in a relevant field.
Strong people leadership capabilities and experiences in leading global, diverse teams and individuals including creating followship and leading change effectively
A proven strategic and project management toolbox including experience in developing and executing strategies
Strong knowledge of and experience with social impact partnerships at national and international levels
Outstanding engagement skills with external partners (NGOs, governmental representatives etc.)
Strong written and verbal communication skills including the ability to create engaging, impactful presentations and create robust content for grant applications for the LEGO Foundation
Great interpersonal and creative problem solving skills
Comfortable with ambiguity and the need to be agile and continuously adapt
Join the Global LEGO Family
Children are our role models. Their curiosity, creativity and imagination inspire everything we do. We strive to create a diverse, dynamic and inclusive culture of play at the LEGO Group, where everyone feels safe, valued and they belong. The LEGO Group is proud to be an equal opportunity and an affirmative action employer. We are committed to equal employment opportunity and equal pay regardless of race, colour, ancestry, religion, sex, national origin, sexual orientation, age, citizenship, marital status, disability, gender identity or Veteran status. We support our employees in being there for the moments that matter in life and celebrate families of all kinds, the loved ones that make us who we are. Being part of the LEGO Group also means taking part in our annual Play Day, playing a part in building a sustainable future and continuing our mission to "inspire and develop the builders of tomorrow." The LEGO Group is fully committed to Children's Rights and Child Wellbeing across the globe. Candidates offered positions with high engagement with children are required to take part in Child Safeguarding Background Screening, as a condition of the offer. Thank you for sharing our global commitment to Children's Rights. Build your career brick by brick at the LEGO Group.